News
Chunhua town opens lotus festival

Updated: 2016-07-21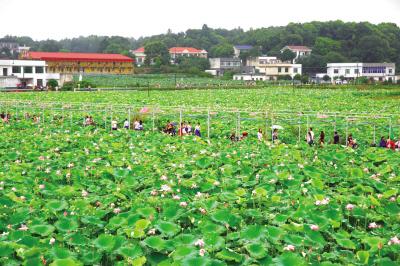 A stunning 800 mu (60 hectares) of lotus blossoms attract a lot of visitors to the Qunyi lotus garden in Huayuan New village, Chunhua town. [Photo by Zeng Shiyi]
Chunhua town in Changsha county opened a lotus festival on July 16, following in the footsteps of its brother town Kaihui, where a similar festival opened a few days earlier.
Roaming around the Qunyi lotus pond in Huayuan New village enjoying its fragrance, viewing the magnificent Chunhua Aqueduct, picking grapes, catching crayfish and loaches, and appreciating photography exhibitions highlighting impressions of Chunhua, tourists can savor a tranquil and mellow summer along with natural edification.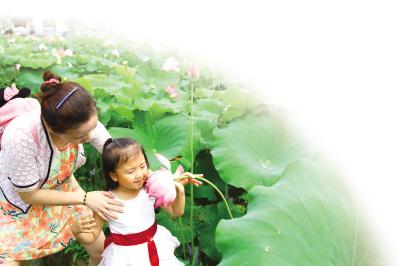 A little girl smells the lotus fragrance. [Photo by Zeng Shiyi]
"We aim to shape Chunhua town into the first idyllic and leisurely water town in the eastern economic circle comprising Changsha, Zhuzhou and Xiangtan through seasonal festivals," said Wei Jian, Party chief of Chunhua town.
Chunhua town was named a "hot destination for self-driving tours" in Changsha for its idyllic landscape.
In recent years, the local government has sought to revive the region's long tradition in porcelain making and boost local industry with the cultural influence of ancient Tongguan kilns, which have a history of 1,200 years.
Contact Us
Tel: +86(0731)-8401-8486
Add: No.19, Kaiyuan Rd, Xingsha, Changsha county