News
Changsha county strives to build open governance
(chinadaily.com.cn)
Updated: 2015-03-19
Changsha county in Hunan province has been making efforts to establish an open government in recent years by inviting public participation in decision-making and promoting e-governance, reported csxnew.com.
Public participation
Since 2008 the county has attached more importance to disclosure of government information and public participation in decision-making that related to the vital interests of the people.
All government information, except that which is otherwise restricted by laws and administrative regulations, must be open to the public. In addition, deputies to Changsha county People's Congress, CPPCC and local residents are invited to take part in the local government executive meetings, in a bid to improve the decision-making mechanism.
Public hearings and voting have become an essential part in the county government decision-making process. The public involvement and support help to ensure a smooth implementation of all decisions.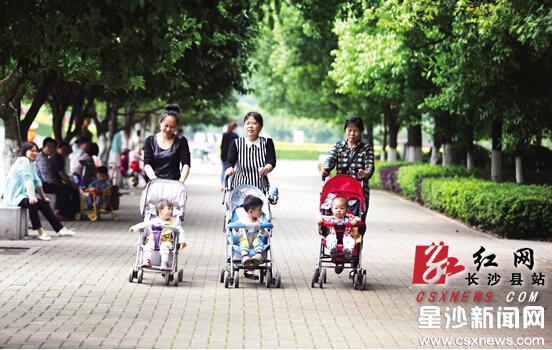 Residents spend their leisure time at a park in Changsha county, Central China's Hunan province. [Photo by Zeng Shiyi/ csxnews.com.cn]
E-governance
E-governance has become an important platform for the county to make online solicitations of public feedback on governance.
The county has opened multiple online channels for further communications with the public, including "e-governance" section in Hunan local news portal rednet.cn, e-paper, the government weibo, and the public WeChat account among others.
In 2012, the government collected opinions and suggestions from the netizens, and announced 19 livelihood policies and measures in six aspects, including and pertaining to the catastrophic medical insurance and public security.
The practice of e-governance has achieved great success and was promoted in the provincial capital city of Changsha, and then further on to the whole of Hunan province. In 2013, the county was listed in the top 100 counties in China in terms of online image and got the top 10 counties honor.
Meanwhile, its experience of e-governance and government weibo was compiled as an example in the nation's white paper on the online image of Chinese cities in the same year.
In recent years, the local government has sought to revive the region's long tradition in porcelain making and boost local industry with the cultural influence of ancient Tongguan kilns, which have a history of 1,200 years.
Contact Us
Tel: +86(0731)-8401-8486
Add: No.19, Kaiyuan Rd, Xingsha, Changsha county