Shopping
Best Nutrition Rice Embryo Olive Oil (Haoyunwei)

Updated: 2014-07-24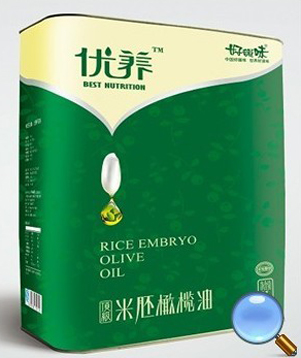 Best Nutrition Rice Embryo Olive Oil (Haoyunwei)
The Best Nutrition Rice Embryo Olive Oil is a blend of top rice embryo and top olive essence that is rich in vitamins, calcium, iron, zinc, selenium, squalene, carotene and other natural active ingredients.
The olives are green throughout the year and grow through sun, clouds, mist and snow.
The oil can help lower blood glucose, fat, and cholesterol, while regulating the nerves and improving immunity. It can relieve fatigue and slow aging and is natural, nutritional, and savory.
In recent years, the local government has sought to revive the region's long tradition in porcelain making and boost local industry with the cultural influence of ancient Tongguan kilns, which have a history of 1,200 years.
Contact Us
Tel: +86(0731)-8401-8486
Add: No.19, Kaiyuan Rd, Xingsha, Changsha county