Wu Guanzhong, whose fusion of Western modernism and traditional Chinese painting made him one of China's most forward-looking and admired artists, died on Friday in Beijing. He was 90.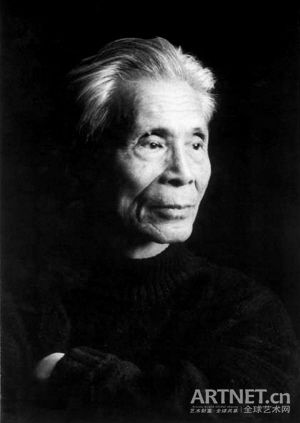 His death was confirmed by Fong Yuk Yan, his longtime dealer in Hong Kong.
In 1950, Mr Wu returned to China after three years of study in Paris, where he came under the spell of van Gogh, Utrillo and Modigliani and enthusiastically embraced modernism's license to experiment. Trained in traditional Chinese ink and brush painting, as well as Western-style oil painting, he went on to develop an artistic hybrid style expressed in landscape views captured on painting trips all over China and beyond.
"I felt that I was pursuing something: the people's feelings, the earth's rhythms, a traditional style and the formal principles of modern Western art," he wrote in a 1982 essay.
Mr Wu won recognition as one of China's most original artists and became a darling of Asian and Western collectors. In 2009 his works fetched nearly $40 million at auction. This month his 1974 oil painting "Panoramic View of the Yangtze River" sold for $8.4 million at an auction in Beijing.
"He was an inspiration for many Chinese artists even to this day and one of the most important forces in modern Chinese art," Tan Ping, the vice president of the Central Academy of Fine Arts in Beijing, told The Associated Press.
Wu Guanzhong (pronounced gwan-ZHUNG) was born on July 5, 1919, in Yixing, in Jiangsu Province. His father was a village schoolteacher. While studying electrical engineering at Zhejiang University, he attended an art exhibition at Hangzhou Academy and, against the wishes of his family, decided to become an artist.
In 1942 he graduated from Hangzhou Academy, where the painter Lin Fengmian had assembled a faculty receptive to Western modernism. After teaching art in the architecture department of National Chongqing University, he won a scholarship to study at the École Nationale Supérieure des Beaux-Arts in Paris but returned to China for patriotic reasons in 1950. He taught at several universities and art schools, before and after the Cultural Revolution, most recently Tsinghua University in Beijing.
Mr Wu's ink and brush works, quite varied in style, evolved throughout his life. The naturalism of the early landscapes gave way in the 1980s to graphic, nearly abstract works whose swirling lines and brightly colored punctuation marks occasionally suggested Pollock or Miró.
"He had a fantastic calligraphic sense, with bold lines and a wonderful, lively use of color," said Anne Farrer, the director of the master's program in East Asian art at Sotheby's Institute of Art in London.
In the early 1990s he entered his black period, producing work whose titles — "Day Dreaming","Profundity","Illusions" — reflected a more somber turn.
"I am getting more serious because I understand life better now," he told The Straits Times, a Singapore newspaper, in 1994. "That is perhaps an instinctive response to my understanding of life now, which is fuller, heavier and also darker."
He later turned to ancient Chinese art, searching for the seeds of abstraction and the inspiration for a new series of works he called "old melody with a new voice".
He is survived by his wife, Zhu Bi Qin, and three sons Keyu, of Singapore, and You Hong and Yi Ding, both of Beijing.
In 2008, Mr. Yu donated 113 of his works to the new National Art Gallery of Singapore, scheduled to open in 2013. Just before his death, he donated five paintings to the Hong Kong Museum of Art, four of them completed this year.
Editor: Xie Fang
Source: New York Times