China's Commerce Ministry -- which tracks commodity prices across the country -- recently posted an article on its website quoting Chinese traditional-medicine experts, saying the notion that garlic is as good as a flu shot is not true.
A high school in Hangzhou, capital city of eastern Zhejiang province, bought more than 400 pounds of garlic for its students and made them eat it at lunch to stay healthy, China Daily reported last week.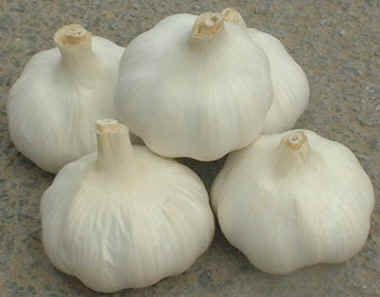 garlic
Garlic prices have set a record in China, the world's biggest producer of the pungent bulbs, amid reports of a speculative bubble in the market ever since it was rumored that it works as a putative cure to the A/H1N1 flu.
Wholesale garlic prices in Beijing are now 15 times higher than in March, and are still rising.
Jerry Lou, a Morgan Stanley China strategist who has researched the opaque market here, said speculators -- fueled by the abundant liquidity sloshing around China -- have moved into the small market and strategically driven up prices.
"You need a warehouse, a lot of cash and a few trucks. That's how it works," Lou said, describing garlic speculators' tools of the trade. "Basically, what you do is try to arrest as much supply as possible, then you bid up the price. Moving garlic from one warehouse to the other, you make millions of dollars."
In the basement of Shanghai's Dagu Road meat and vegetable market, vendor Zhang Weidong said foreigners are importing Chinese garlic to fight against A/H1N1 flu, exacerbating a shortage on the mainland.
By Xie Fang