Heated discussion and debate arose at the China (Hangzhou) Commercial Street Development Summit Forum from October 20 to 22, 2009, where 500 commercial street delegates from 20 cities expressed their views about how to build and develop commercial streets amid the new economic situation.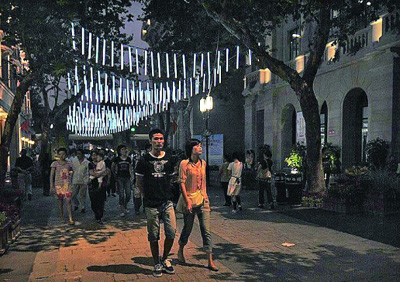 The newly-launched Imperial Street is popular among visitors.
Hangzhou's Xiacheng District was granted the title "China Commercial District 2009" at the forum by the China Pedestrian Commercial Street Committee, while Changshu, Jiangsu province was awarded the title "China Commercial City 2009".
By Chen Saiyan