Experts in silkworm industry offer support to Hechi
By (chinadaily.com.cn)
2018-10-30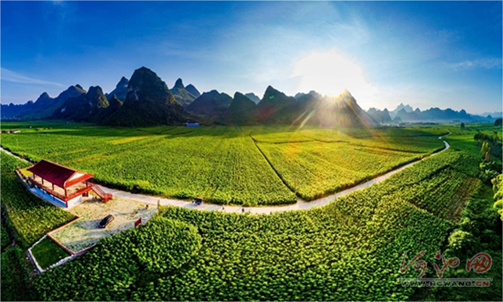 Shangping mulberry field, an ecological place suitable for silkworm breeding [Photo/hcwang.cn]
Yizhou district in Hechi city, Guangxi Zhuang autonomous region has been striving hard to overcome the bottleneck problem that has constrained the development of the sericulture (silk farming) industry in recent years. Experts from Guangxi recently held a series of training sessions to provide technical support to local farmers.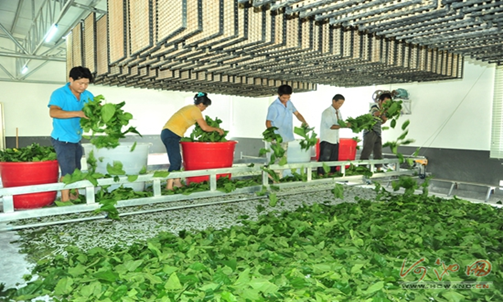 Silkworm farmers in Shangping silkworm mulberry demonstration area feed the silkworms. [Photo by Liang Hongyan/hcwang.cn]
The sessions were hosted by the Guangxi Innovation Team of the Silkworm Industry with the participation of 40 trainees. Wu Fu'an, a doctoral supervisor from the Sericulture Institute of the Chinese Academy of Agricultural Science, put forward suggestions on how to take defensive measures against mulberry disease and pests.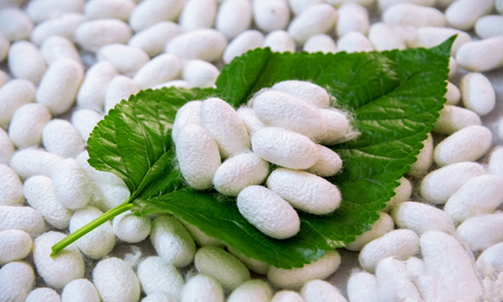 Silkworm cocoons bring great economic benefits to locals. [Photo by Liang Hongyan/hcwang.cn]
The trainees from Nanning, Guilin, Liuzhou, Guigang, Baise and Hechi visited the "Liusanjie" mulberry core demonstration area to join an in-depth study tour in Yizhou district. Additionally, the sessions will conduct further development and research in the breeding of new mulberry silkworm species and diversified utilization of sericulture resources.