Huanjiang wins Guangxi's dragon boat series
By (chinadaily.com.cn)
2018-10-11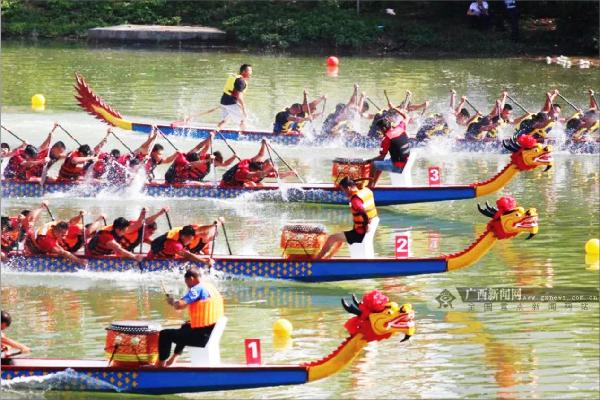 Many dragon boat teams strived for first place but Huanjiang were the ultimate victors. [Photo by Wen Haiyu/gxnews.com.cn]
The home-side Huanjiang team won the dragon boat series on Oct 4 after a six month competition held to celebrate the 60th anniversary of the Guangxi Zhuang autonomous region.
The competition began on May 20 this year and consisted of six races held in Pingnan, Nanning, Xincheng, Wuxuan, Huanjiang and Longlin. The final was held in Huanjiang, with over 300 athletes from 12 dragon boat teams competing for the 200 meter and 500 meter straight race titles.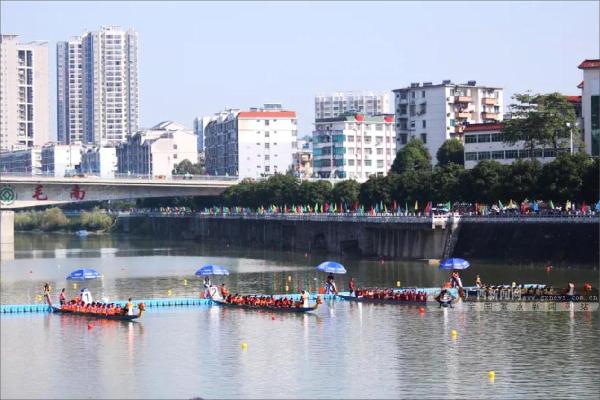 Boats waiting for the start of the competition [Photo by Wen Haiyu/gxnews.com.cn]
After several rounds of fierce competition, Huanjiang's dragon boat team led the scoreboard and became the champions. Teams from Guangxi University for Nationalities and Guilin Longmen won the second and third prizes respectively.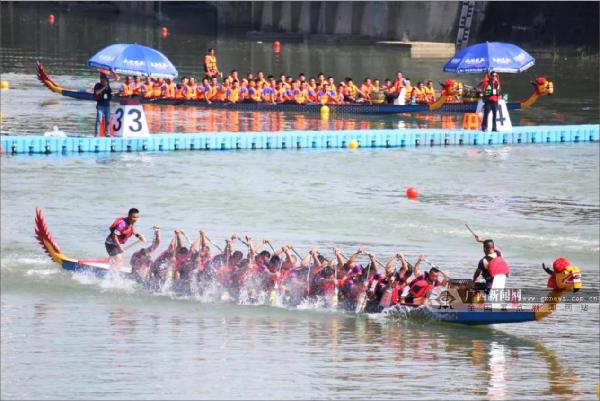 Dragon boat team members paddle fiercely towards the finish line. [Photo by Wen Haiyu/gxnews.com.cn]