Over 3,000 descend on Bama Yao for orienteering competition
By (chinadaily.com.cn)
2018-06-01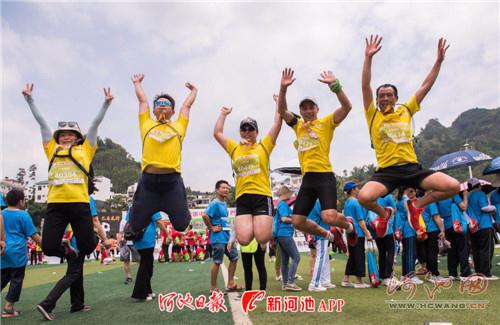 Athletes before taking part in the 2018 China Cup International Orienteering Tour on May 26. [Photo/hcwang.cn]
The 2018 China Cup International Orienteering Tour hit Bama Yao autonomous county from May 26 to27, attracting over 3000 outdoor enthusiasts.
Bama Yao autonomous county was the first location on the tour, and it will now move on to different places around China.
During the event, athletes were divided into professional groups and public groups. The beautiful scenery of Bama added to the athletes' enjoyment of the day.
Professional group athletes chose the best routes for themselves by a compass needle and a sports map. Public group athletes were given their tasks through an app.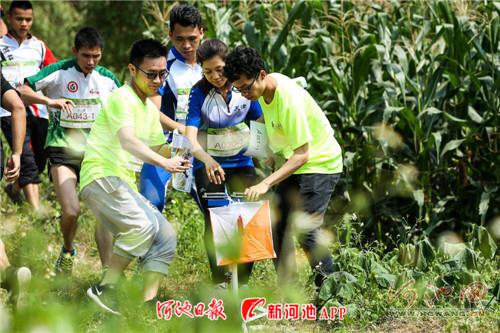 Athletes run through cornfields to complete their tasks. [Photo/hcwang.cn]
With the special routes, athletes were offered a great opportunity to appreciate the beautiful landscape of Bama, whilst improving their fitness.
It is hoped that through the tour, Bama Yao will become more well-known and host similar events in the future.
Bama Yao autonomous county is no stranger to being a hub of fitness and good health. Honored as "China's longevity village" in acknowledgement to the numbers of people who live a long life there, it belongs to Hechi city in Guangxi Zhuang autonomous region, located in the northwest of Guangxi.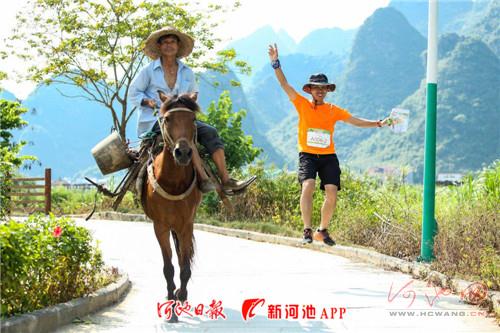 An athlete takes a photowith a local resident.[Photo/hcwang.cn]