67,700 Zhanjiang students sit the gaokao
This year, Zhanjiang saw 67,700 students take the annual national college entrance examination, also known as the gaokao.
The exam, which takes place from June 7 to 9 every year, determines which university high school graduates can attend, and to some extent, the rest of their life.
Local public security authorities open a 24-hour green channel for students to re-submit ID cards for examinations, while 13 taxi companies offer them a free ride.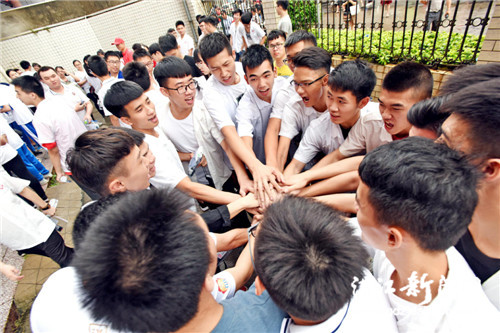 Classmates cheer each other on before the exam in Zhanjiang on June 7. [Photo/gdzjdaily.com.cn]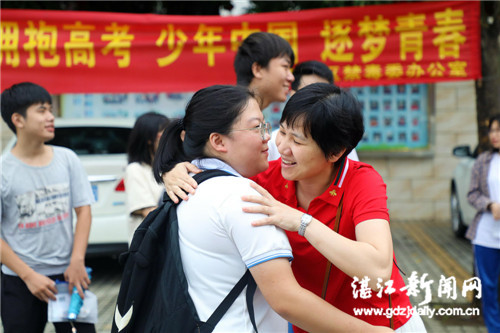 A candidate hugs her teacher before taking the exam. [Photo/gdzjdaily.com.cn]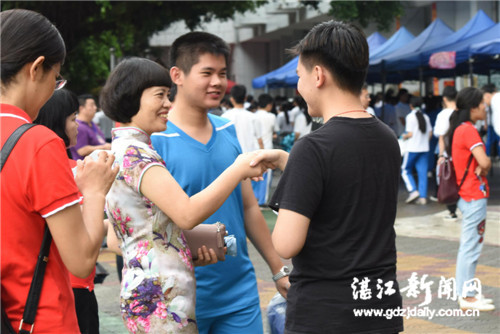 A mother holds her son's hand, wishing him luck. [Photo/gdzjdaily.com.cn]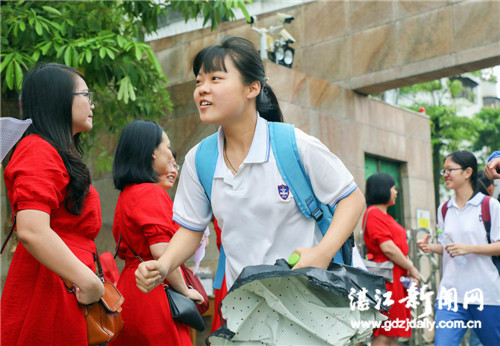 An examinee rushes into the exam venue. [Photo/gdzjdaily.com.cn]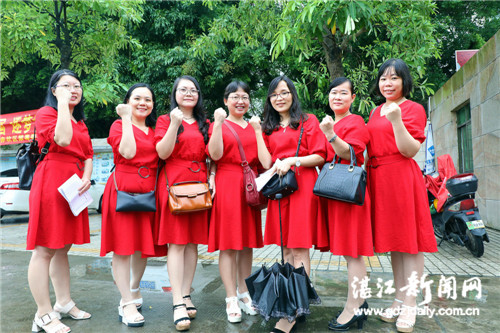 Teachers encourage examinees at an exam venue. [Photo/gdzjdaily.com.cn]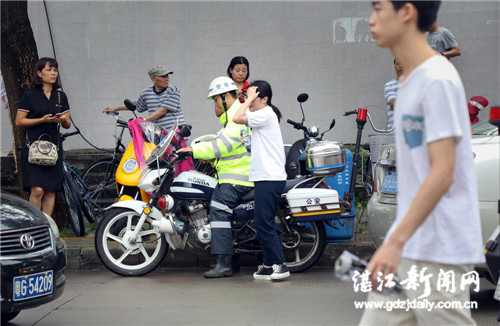 A traffic cop takes an examinee to her exam site. [Photo/gdzjdaily.com.cn]