Zhanjiang Avenue on track for 2020 completion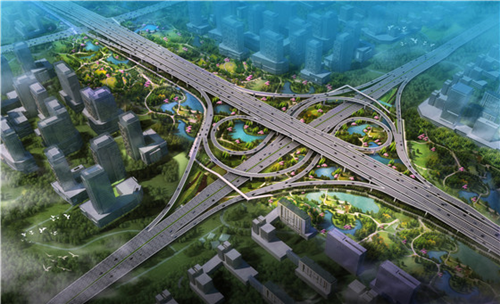 Rendering of Zhanjiang Avenue. [Photo/Zhanjiang Daily]
Zhanjiang Avenue, the first expressway in Zhanjiang's urban area to be exempted from traffic lights, commenced construction on April 27 and is expected to be open to traffic by 2020.
With a total length of 22 kilometers, the expressway will start from Baoman village in Xiashan district and go northwards to meet the Chongqing-Zhanjiang Expressway and Yuanshui Avenue in Mazhang district.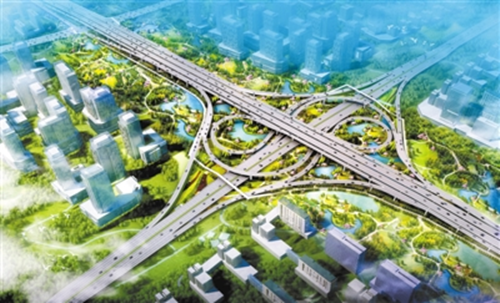 The 22-kilometer Zhanjiang Avenue will run across Huguang and Xicheng expressways. [Photo/Zhanjiang Daily]
Operated under the Public-Private Partnership (PPP) model, the project entails 5.5 billion yuan ($868.5 million) in investment. It will feature a dual eight-lane structure, which will be built to the national first-class highway standard.
Most importantly, the Zhanjiang Avenue will have interchanges at the intersections of artery roads to realize interconnectivity. The absence of traffic lights will ensure a fast and smooth traffic flow, as the speed limit is set at 80 kilometers per hour.
Upon completion, the expressway will satisfy the medium or long-distance travel demands of residents in Xiashan, Chikan and Mazhang districts, while making freight transport from or to Donghai Island, Lingang Industrial Park and Xiashan Industrial Park more convenient.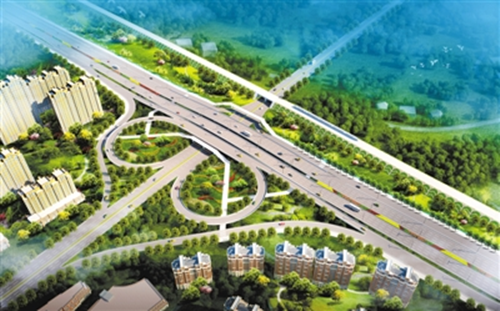 Zhanjiang Avenue will build an interchange to connect with National Road No 228 (G228). [Photo/Zhanjiang Daily]