Mobile bookstores awaken passion for reading in Zhanjiang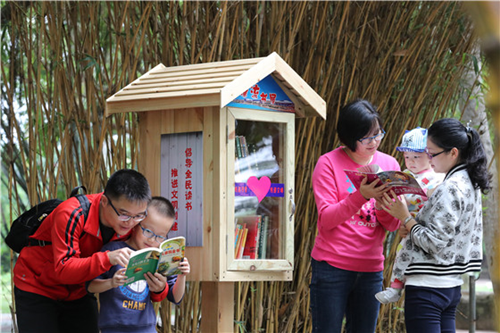 Parents and their children are absorbed in books borrowed from the mobile bookstore. [Photo by Lin Shizhan/Zhanjiang Daily]
The first batch of 10 mobile bookstores has recently opened in Zhanjiang. Local residents can borrow or return books at any of the 10 bookstores without the need for paying deposits or going through any formalities.
Spread around Haibin Park, the wooden bookstores are small in size and carry a dozen books each. The books cover a wide variety of topics such as literary classics, healthcare and parenting.
On weekends, the bookstores draw a lot of attention from visitors at the park. According to the father of a seven-year-old boy, setting up bookstores like these is a fantastic idea, as it makes literature more attractive to children.
A 72-year-old native surnamed Zhao said he walks to the park every day so he can keep reading. Zhao is a strong proponent of this new method of book sharing, as it makes reading a part of residents' daily life.
The launch of the mobile bookstores is part of the 12th Zhanjiang Reading Month series activities to promote reading and revive interest in printed books. More bookstores will be gradually introduced to the city's public areas.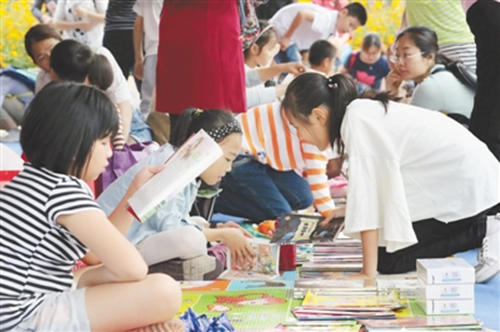 The 12th Zhanjiang Reading Month is underway in the city to promote reading among residents. [Photo by Lin Shizhan/Zhanjiang Daily]