Zhanjiang gains international recognition for investment potential
The southern Chinese city of Zhanjiang was recognized by a group of world-renowned institutions as one of China's Top 50 Cities by Investment Potential during an announcement ceremony in Paris, France on Dec 26.
The prestigious list was jointly curated by the World Brand Association (WBO), Global Strategic Economic Development Council (GSEDC), European-American-Asian Investment Union (EAAIU) and Asian Investment World Fund Union (AIWFU).
According to Chow Kong Shan Kwan, president of GSEDC, the list was compiled for a variety of reasons all related to assisting Chinese cities. The reasons included that of helping cities gain international recognition, encouraging a more external outlook, attracting investment and improving their core competitiveness.
The list was compiled through a thorough analysis of the available data across the eight indicators of development quality, rule of law, innovation, real economy, internet, business environment, investments and ecological civilization.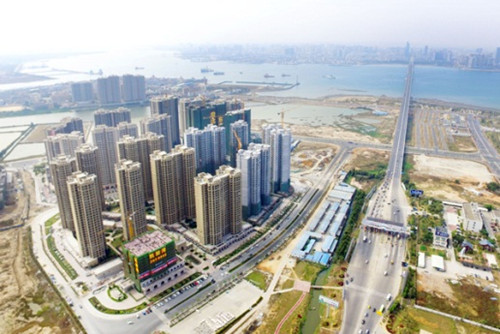 Zhanjiang has experienced a rapid growth in recent years. [Photo by Liu Jicheng/ Zhanjiang Daily]
In addition to possessing a sturdy transportation network and having a good geographical location, the entries must also adhere to a qualitative open-door policy of economic development that is enticing to investors.
Shanghai, Shenzhen, Hong Kong, Guangzhou, Tianjin, Hangzhou and Xi'an were the Chinese cities that made up the top 8 in the list. Meanwhile, Zhanjiang was the sixth placed city among the eight Guangdong cities that were nominated.
At the 11th annual conference of 2017 World Famous Brands Association in Paris, the nominated cities might receive an invitation to launch promotional conferences in the United States, Japan, Britain, Singapore and South Korea.