Zhanjiang's shrimp export surges in 11 months
The export value of shrimps in Zhanjiang reached 80 million yuan ($12.2 million) from January to November, a year-on-year increase of 74 percent, according to statistics from the Zhanjiang Customs.
In regards to shrimp, Russia and the United States are two major export markets. Over the past 11 months, Zhanjiang has exported shrimps with the value of 50 million yuan to Russia and 10 billion yuan to the US, accounting for 58.6 and 17.3 percent of the total.
Dubbed as "Capital of Shrimps in China", Zhanjiang ranks top in the country both in output and export volume. Such achievements cannot be set apart from the efficient customs services provided by the city.
In recent years, Zhanjiang Customs has established an exclusive customs clearance channel for perishable aquatic products and around-the-clock online service platform, helping enterprises reduce costs and move goods at a faster rate.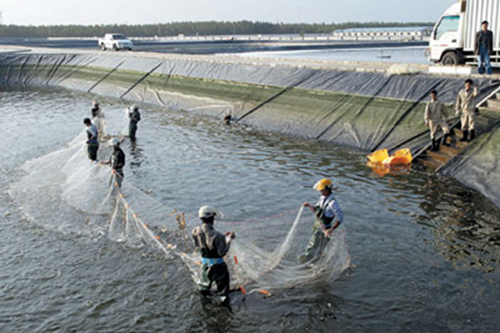 Local fishermen haul shrimps. [Photo/Zhanjiang Evening News]