China Marine Economy Expo promoted in the Netherlands
A publicity campaign for Zhanjinag's 2017 China Marine Economy Expo was launched at the world's largest maritime industry exhibition, Metstrade 2017, attracting a lot of industry attention recently.
Metstrade 2017, which was held at the RAI Exhibition and Convention Centre of Holland from Nov 14 to 16, was celebrating its 30th anniversary. With exhibitors from more than 40 countries and over 20,000 visitors from across the world, the event was a perfect platform to promote the upcoming China Marine Economy Expo.
The promotional team carried out face-to-face exchanges with exhibitors engaged in ship manufacturing, design, repair and sales, port operators, and equipment manufacturers. Most showed a keen interest in the Chinese market and expressed their willingness to attend the expo.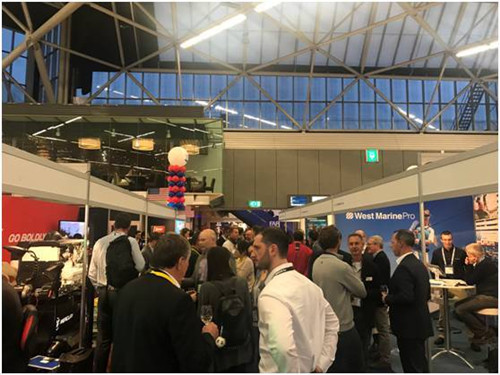 A publicity campaign for the 2017 China Marine Economy Expo is held at Metstrade 2017 in the Netherlands. [Photo/coeexpo.com]
The team also managed to get in touch with the organizer of Metstrade 2017 during the trip. Sarah Westdijk, maritime product manager of the event, will take charge of communicating with the team in media exchange and project cooperation to realize a win-win result.
To date, there are more than 2,000 domestic and foreign enterprises and associations signed up for this year's China Marine Economy Expo, including China National Offshore Oil Corporation, China General Nuclear Power Corporation, and China Shipbuilding Industry Corporation.