Zhanjiang to open direct flights to Phnom Penh
China Express will start operating direct flights from Zhanjiang to the Cambodian capital Phnom Penh from May 6.
The 1.5-hour flights will take off every Thursday and Saturday at 3:40 pm, arriving at Phnom Penh at 5:10 pm.
The return flights set off from Phnom Penh at 6:10 pm, and arrive in Zhanjiang at 9:35 pm.
People can call the Zhanjiang Airport's hotline on 0759-3255888, to find out more about the flights.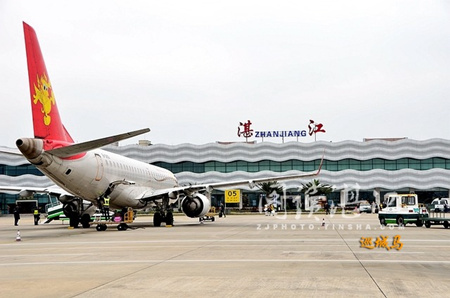 China Express will start operating direct flights from Zhanjiang to the Cambodian capital Phnom Penh from May 6.[Photo/yinsha.com]