Guangdong govt prioritizes 94 Zhanjiang projects
Of the 982 provincial-level key projects announced at the Fifth Meeting of the 12th Guangdong Provincial People's Congress on Jan 19, 148 are from Zhanjiang covering infrastructure, industry construction and livelihood improvement.
The number of to-be-commenced projects and those in mid-construction in Zhanjiang is 94, with investment of 29 billion yuan ($4.2 billion). There are also another 54 new projects undergoing preparatory work.
The focus of the projects are on transportation infrastructure improvement and industrial development, to strengthen the relative weakness of the city's comprehensive development.
"The infrastructure in Zhanjiang needs improvement. At present it still takes five to six hours' drive from the city to Guangzhou and Shenzhen," said Zhanjiang Party Secretary Wei Hongguang at a group session during the congress.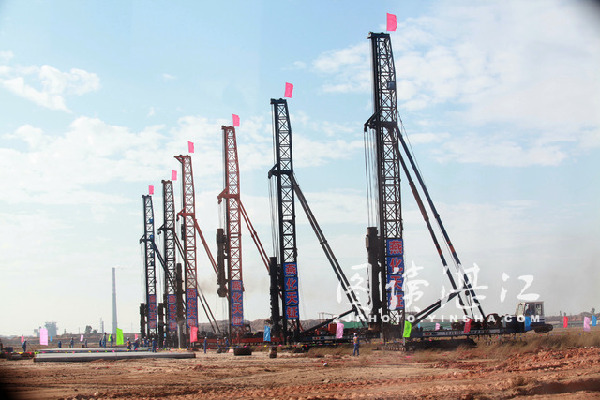 The oil refinery project spearheaded by China and Kuwait is currently underway. [Photo/zjphoto.yinsha.com]
However, he added that the Guangdong government has emphasized the development of western Guangdong, paving the path for Zhanjiang's goal to be the core city in the area. Projects such as the construction of the Zhanjiang section of the expressway between Yulin, Guangxi and the Shantou-Zhanjiang Expressway have been given strong support by the government.
Zhanjiang's international airport, to function as a western Guangdong airline hub will start construction in October and is expected to be complete within two and half years.
Also high on the development agenda are the construction of South Sea Valley, an incubator for the marine industry, and the joint venture oil refinery project operated by China's state-owned Sinopec and Kuwait National Petroleum Co.
According to Wei, Zhanjiang will strive to hit a 10 percent annual growth rate and achieve the target of a 13 percent annual growth rate in the next five years, as well as double the mileage of its expressways.
Projects to improve and guarantee people's livelihoods include building a leisure base for the elderly and new hospital areas and campuses.