Zhanjiang illustrations help put 24 Solar Terms on UNESCO list
China's 24 Solar Terms, a knowledge of time developed through years of observing the sun's annual movements, was added to UNESCO's List of Intangible Cultural Heritage on Nov 30, helped by the creative illustrations of a Zhanjiang artist.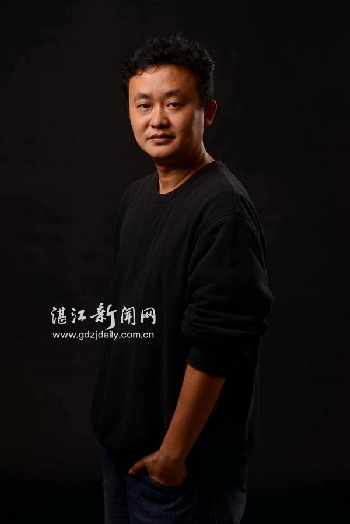 Lin Dihuan, a painter from Wuchuan in Zhanjiang, provides illustrations to accompany the 24 Solar Terms' world heritage application to UNESCO [Photo/gdzjdaily.com.cn]
The United Nations Educational, Scientific and Cultural Organization, announced the addition at the 11th Session of its Intergovernmental Committee for the Safeguarding of Intangible Cultural Heritage, which opened in Addis Ababa, Ethiopia, on Nov 30.
The solar terms signify natural phenomenon and match particular astronomical events by dividing the lunar calendar into 24 phases. They are the result of the work of ancient Chinese farmers who observed the sun's annual motion and its influence on climate, and are considered the country's fifth great invention.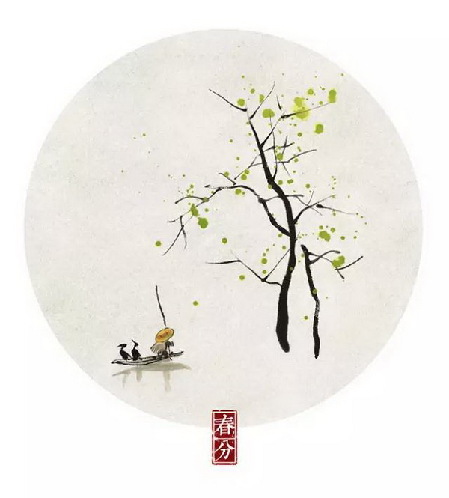 The Spring Equinox [Photo/gdzjdaily.com.cn]
Lin Dihuan, a painter from Wuchuan in Zhanjiang, provided illustrations to accompany the application to UNESCO.
Lin's work was chosen after impressing the China Folklore Society in 2012 with his paintings dedicated to the 24 Solar Terms.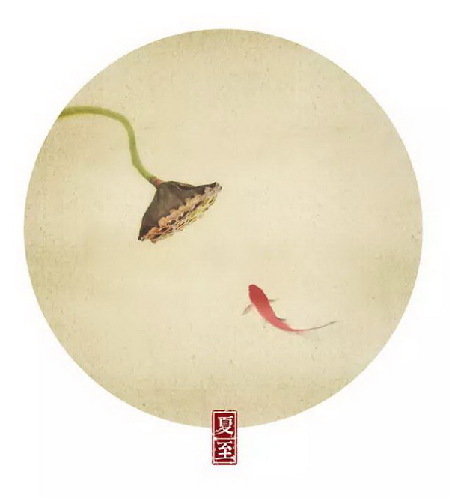 The Summer Solstice [Photo/gdzjdaily.com.cn]
"I spent two or three months combining traditional Chinese elements with more contemporary aesthetics to create the 24 Solar Terms," said Lin. "I had no idea back then that my work would be a part of a UNESCO Intangible Cultural Heritage, I feel so privileged to be a part of this project."
Lin's graceful compositions are just one of the factors which make his paintings stand out. The natural scenery is laid out on a circular background which symbolizes the cyclical nature of the 24 Solar Terms.
Lin left the border of his illustrations blank, a deliberate act, he said, to make the color in his paintings appear more vivid.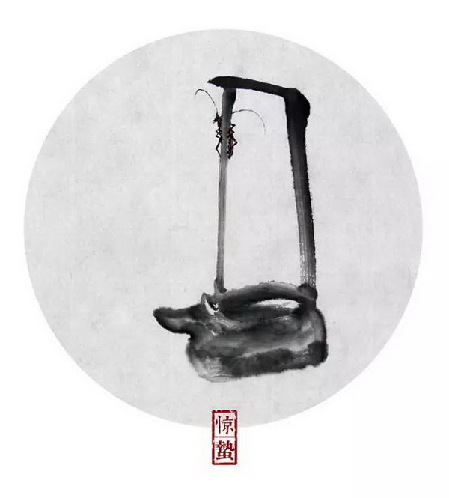 The Waking of Insects [Photo/gdzjdaily.com.cn]
The addition of the 24 Solar Terms marks China's 38tht entry onto the UNESCO list.
The 24 Solar Terms include Start of Spring, Rain Water, Awakening of Insects, Spring Equinox, Clear and Bright, Grain Rain, Start of Summer, Grain Buds, Grain in Ear, Summer Solstice, Minor Heat, Major Heat, Start of Autumn, End of Heat, White Dew, Autumn Equinox, Cold Dew, Frost's Descent, Start of Winter, Minor Snow, Major Snow, Winter Solstice, Minor Cold and Major Cold.