Thermal power plant construction underway in Leizhou
Construction of the Guangdong Datang Thermal Power Plant, the largest industrial investment project in Leizhou, Zhanjiang, is in full swing.
Total planned investment for the project that sits at the Leizhou Lingang Industrial Park will reach 20 billion yuan ($3.08 billion). It is expected to achieve a near zero-emission standard, the most advanced international level in environmental protection indexes.
The program was approved by Guangdong Provincial Development and Reform Commission in January 2015 and construction work started in December the same year. The first two power units are scheduled to go into operation by the end of 2018.

Excavators work on a wharf for the Datang Thermal Power Plant. The project includes the supporting construction of two coal unloading terminals and one heavy cargo wharf. [Photo / gdzjdaily.com.cn]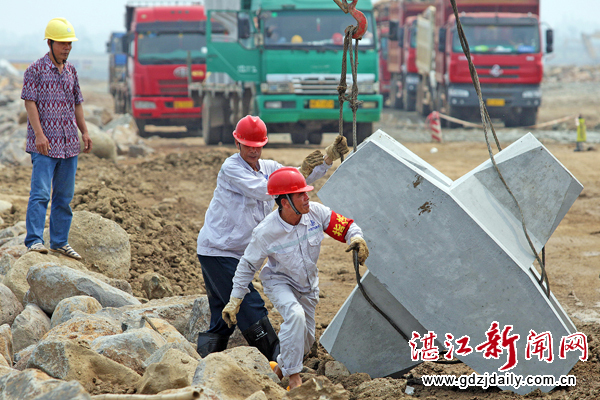 Workers secure a harness to lift a concrete wave block for dike building. [Photo / gdzjdaily.com.cn]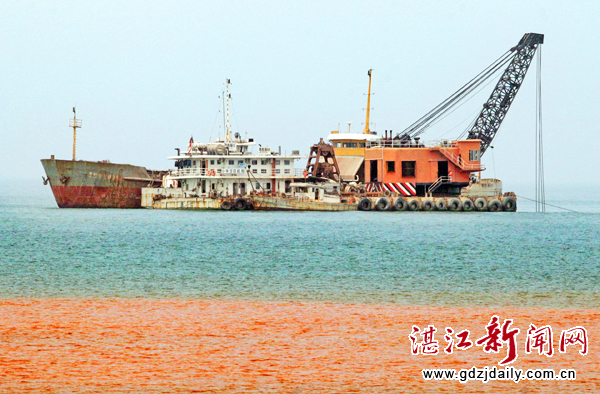 A boat dredges a waterway. [Photo / gdzjdaily.com.cn]

Dozens of dump trucks loaded with rocks line up as part of sea reclamation, to broaden the supporting wharf for the project. [Photo / gdzjdaily.com.cn]
Edited by Owen Fishwick