Open day helps to gain better insights into climate change
People in the coastal city of Zhanjiang got the chance to have an in-depth look at the world's climate on an open day at the Zhanjiang meteorological bureau on March 19.
The bureau set up a dedicated exhibition as part of its efforts to mark World Meteorology Day on March 23.
More than 200 visitors took part in the event, which aimed at giving people a better understanding of the world's climate.
"We have seen the most number of visitors on the day in recent years," said a bureau official.
He also explained that the extreme climate changes in recent years may be the main cause of an increased interest in meteorology.
The open day is presented the opportunity for students to have a hands-on learning experience, rather than learn through textbooks.
"The exhibition hall broadens (the students') horizon through the use of audio and visual images," said Liang Guimei, a member of the geographical association at Lingnan Normal University in Zhanjiang.
Zhanjiang is a coastal city in South China's Guangdong province. The city experiences on average between 1,860 and 2,160 hours of sunshine a year.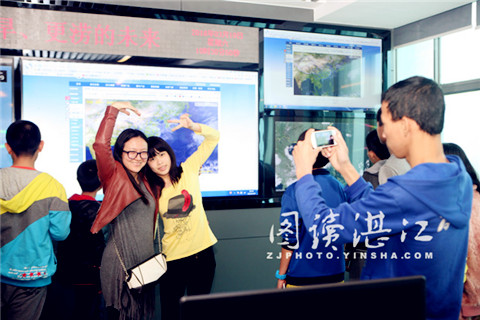 Visitors have a good time in the exhibition hall of the Zhanjiang meteorological bureau at the open day. [Photo/yinsha.com]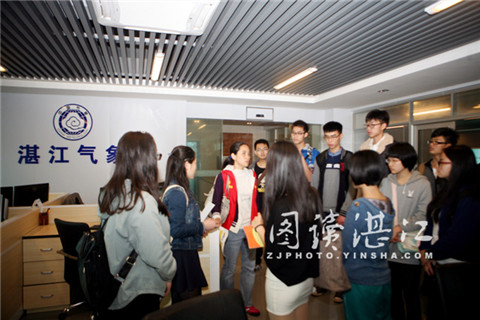 An instructor tells students what to do in case of a climate emergency. [Photo/yinsha.com]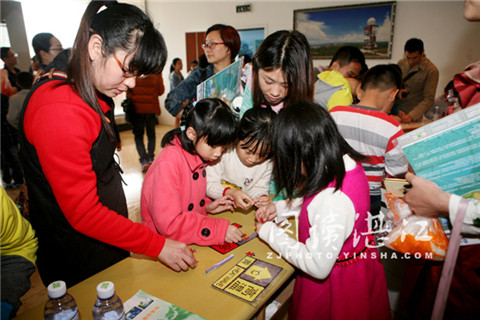 Children enjoy themselves at the open day by playing games related to meteorology. [Photo/yinsha.com]