Lights up on Zhanjiang Spring Festival Gala
The annual Zhanjiang Spring Festival Gala kicked off at Zhanjiang Theater on Feb 4.
Top officials of Zhanjiang including Party Chief Liu Xiaohua and Mayor Wang Zhongbing, as well as military officers stationed in the city, such as Major General Zhang Wendan, the deputy commander of South China Sea Fleet, attended the event.
Hosted by Zhanjiang Party committee and government, the show will be broadcast on Zhanjiang Channel at 8:33 pm on Feb 7 and Feb 12, and on Zhanjiang's Public Channel at 1:25 pm on Feb 11.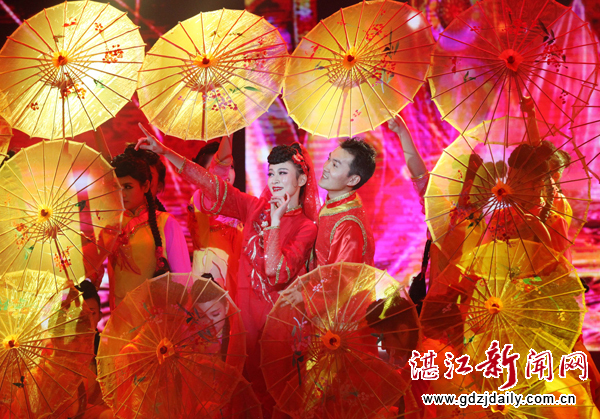 A dance performance at the 2016 Zhanjiang Spring Festival Gala, Zhanjiang Theater, Feb 4 [Photo by Liu Jicheng / Zhanjiang Daily]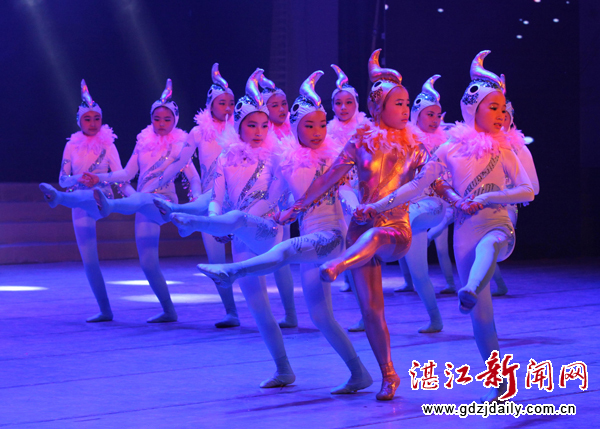 Children's dance performance at the 2016 Zhanjiang Spring Festival Gala [Photo by Liu Jicheng / Zhanjiang Daily]