Disabled athletes train for provincial para games
By Xu Lili Updated: 2015-10-22
More than 30 disabled athletes have been training over the past one month on the ground track field in Guangdong Ocean University in Zhanjiang in preparation for the seventh provincial para games.
They practice sports such as shot put, javelin and running for six hours every day.
Head coach Li Feng said that sports can improve physical fitness and coordination for disabled athletes. "They don't have to take part in competitions or achieve medals. Sports make them confident and positive, and help them fit into the society," Li underlined.
Zhong Guanzheng, an 18-year-old disabled athlete, will compete in 400 meter running category, as well as in 800-meter and 1,500-meter races at the provincial para games. Huang Weiwen, a junior student of the university, is Zhong's volunteer running guide.
Many students like Huang have offered helping hands to those disabled athletes during the course of their demanding training.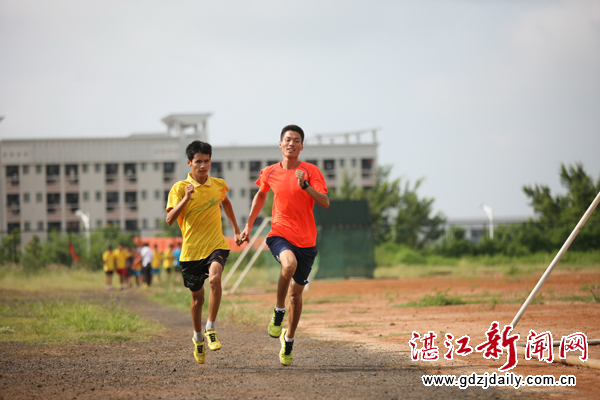 Zhong Guanzheng (left) practices running guided by Huang Weiwen (right) in Zhanjiang on Sept 20. [Photo/gdzjdaily.com.cn]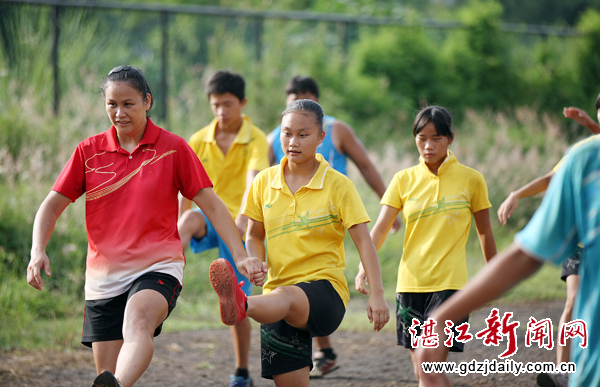 Athletes warm up before training in Zhanjiang on Sept 20. [Photo/gdzjdaily.com.cn]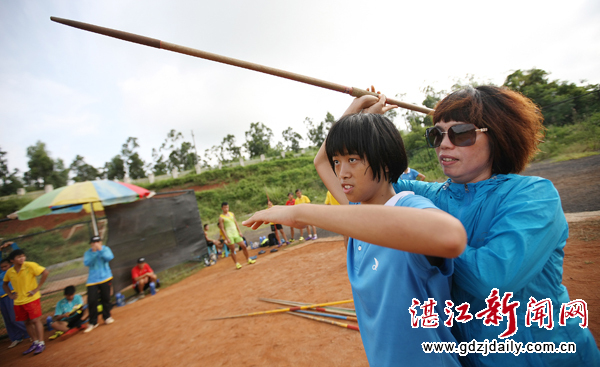 A disabled athlete practices javelin throwing in Zhanjiang on Sept 20. [Photo/gdzjdaily.com.cn]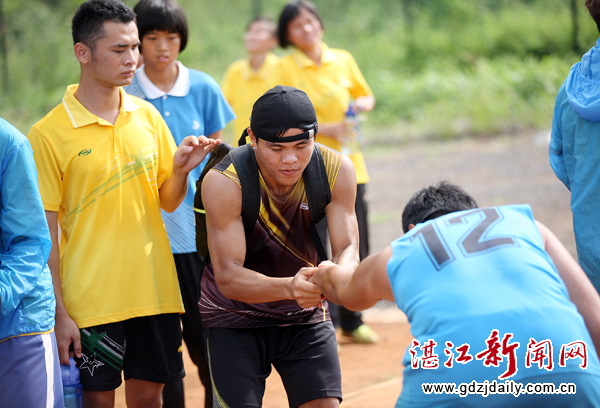 A running guide helps an athlete relax muscles after training in Zhanjiang on Sept 20. [Photo/gdzjdaily.com.cn]