China Ocean Economy Expo: Showcase Zhanjiang's unique beauty 
(chinadaily.com.cn) Updated: 2015-02-03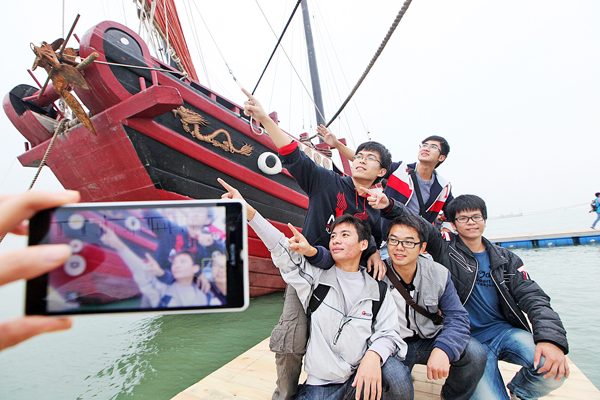 College students shoot a photo in front of the "South China Sea I" boat modeled after an antique.
The 2014 China Ocean Economy Expo held from Dec 3-7 drew more than 300,000 visitors and more than 3,000 businessmen seeking for business opportunities. Trading results and cooperation intentions valued at more than 21 billion yuan ($3.35 billion) were signed during the expo. It also attracted more than 600 media outlets from home and abroad.
The China Ocean Economy Expo will be held in Zhanjiang annually, which is a proud mission for the coastal city.