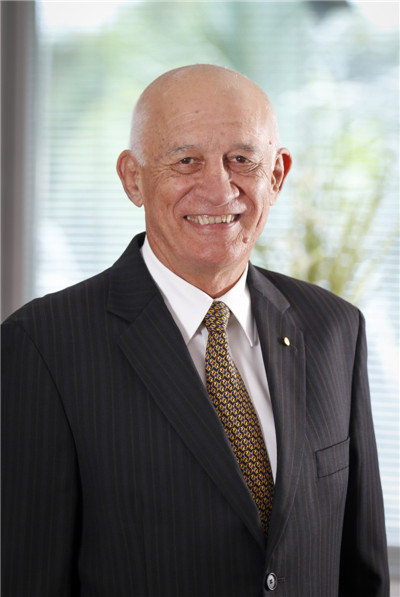 Mayor of Cairns, Bob Manning
Cairns is a tropical tourism city in Australia located in the north of Queensland, well-known for its overwhelmingly beautiful seascape and aboriginal culture.
The city enjoys mild temperatures throughout the year, with average temperatures at 25 C in summer and 15 C in winter. It's about 1,700 kilometers from Brisbane and 2,500 kilometers from Sydney. The Coral Sea is located to the east of Cairns. The Great Dividing Range is to the west. Alice Beach is to the north, and East Johns County is to the south.
Cairns is the most livable city in Australia. With its abundant tourism resources, world-class tourism infrastructure and convenient transportation, the city attracts about two million visitors each year. 
The Coral Reef, the largest marine park in the world, is the most popular tourism resort in Cairns. It extends 200 kilometers along the coastline of Queensland, with multiple tropical islands. The Coral Reef attracts hundreds of thousands of tourists each year for its beautiful coral reefs, white and clean beach, numerous marine life, and fresh air. There is an undersea park, where people can experience the largest living coral reef aquarium.
Cairns, well known for its aboriginal culture, has established the Aboriginal Cultural Park. There are four independent theaters in the park where tourists can interact with aboriginal people.
Cairns officially established sister city ties with Zhanjiang in August 2004. The two cities have conducted broad cooperation and communication in many fields including tourism, park and garden construction, education and culture, environmental protection, and science and technology.
The Sino-Australia Friendship Garden, designed by Cairns Garden Design Company, opened in September 2007. Kevin Byne, former mayor of Cairns, came to Zhanjiang twice to attend the commencement ceremony and the inauguration ceremony.
Zhanjiang and Cairns have cooperated closely in education, with teacher and student exchanges as the top priority.
With regards to cultural communication between the two cities, Zhanjiang has sent performance groups to Cairns to exhibit Chinese traditional culture. Australian students from Cairns also learned about the lion dance and other traditional Chinese art forms in Zhanjiang.