On March 5th, the official Learn From Lei Feng Day of China, it is common to provide left-behind and underprivileged children with practical assistance and spiritual inspiration through carrying out activities of offering love and warmth, on purpose to disseminate the volunteerism of Dedication, Fraternity, Mutual Aid and Progress. With the advocation to encourage Lei Fang Spirit and perform social responsibilities, CGGC International proceeded in 2016 with a series of youth volunteer events themed by Delivering Sincere Love, Helping Youth Education. Subsidary Company of CGGC all over the world organized a variety of activities in enthusiastic response, revealing the Lei Feng Spirit originated from China to foreigners.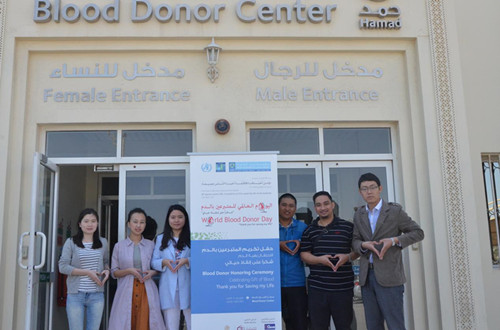 On March 2nd, the Youth League General Branch of Bid E Project Division of Qatar Large-scale Water Supply Project organized staff to go to the Blood Donation Center of the largest hospital in Qatar – Hamed Hospital – for voluntary blood donation towards the local children.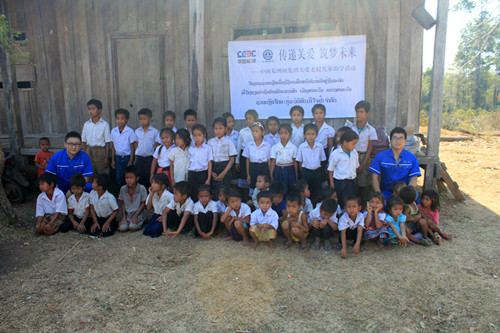 On March 3rd, staff from Saravan Branch of Lao South Rural Electrification Engineering Project Division, CGGC presented studying and sports necessities such as soccer uniforms, footballs, books and stationeries to Paposei Village Primary School near the project location, aiming to enrich the educational resources of this school.