Research on Interest Rate Liberalization Reform
Updated: 2013-12-05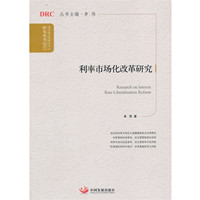 ISBN: 9787802349575
Publisher: China Development Press
Issued: June 2013
The book introduces that strict interest rate controls have existed in most countries and successful interest rate liberalization needs to be realized gradually and may take 10 to 20 years.
Interest rate control restrains competition, but excessive control reduces efficiency. Interest rate liberalization promotes competition, but excessive competition triggers risks. When reforming interest rate liberalization, attention should be paid to deindustrialization, asset bubbles, economic fluctuation, non-performing loans, tighter liquidity and the banking crisis.
In addition, to realize interest rate liberalization, the country needs to deal with its relationship to bond market development, commercial bank transformation, financial regulation and control, the deposit insurance system, and capital account liberalization to reduce risks.
Li Wei, president of the Development Research Center of the State Council (DRC), held a discussion meeting with Takehiko Nakao, president of the Asian Development Bank (ADB), on Aug 12.