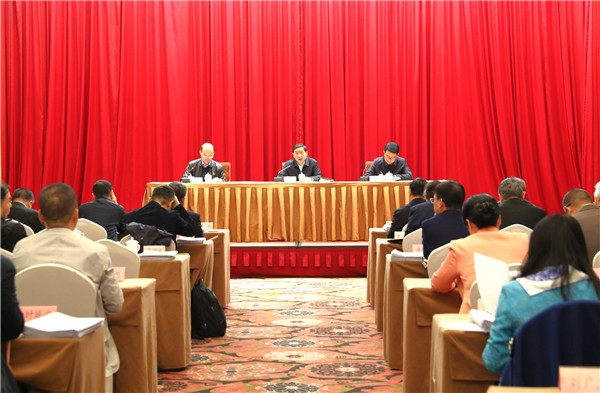 Xiong Xuanguo, vice-minister of justice, attends an expert panel on national rule of law and legal theory research projects [Photo by Li Guangyin/ Ministry of Justice]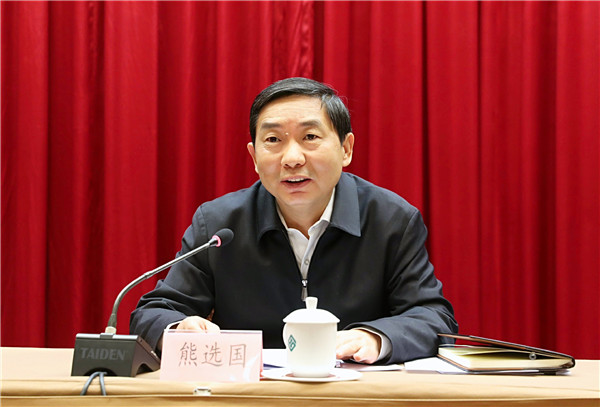 Xiong Xuanguo delivers a speech at the conference. [Photo by Li Guangyin/ Ministry of Justice]
China's vice-minister of justice pointed out that it's necessary to insist on theoretical innovation and make use of qualified research project achievements to comprehensively promote the rule of law in an expert review meeting on Nov 1.
Xiong Xuanguo said that it's required to make innovations with a focus on major theoretical and practical issues in Chinese legal construction and give better play to the guiding role of research projects.
And it's also necessary to improve research project management and working mechanisms to ensure that projects can be finished in a timely and efficient way, according to Xiong.
Xiong also pointed out the need to transform research findings and use multiple measures and media to strengthen publicity for theoretical research achievements to stimulate creation of more fruitful results.
Project appraisal should be primarily based on practical application research with basic theoretical research as an auxiliary measure. At the same time, considering supportive measures for western regions and minority areas, it's necessary to ensure that projects can meet the demand of national economic and social growth as well as the requirements in practicing the rule of law.