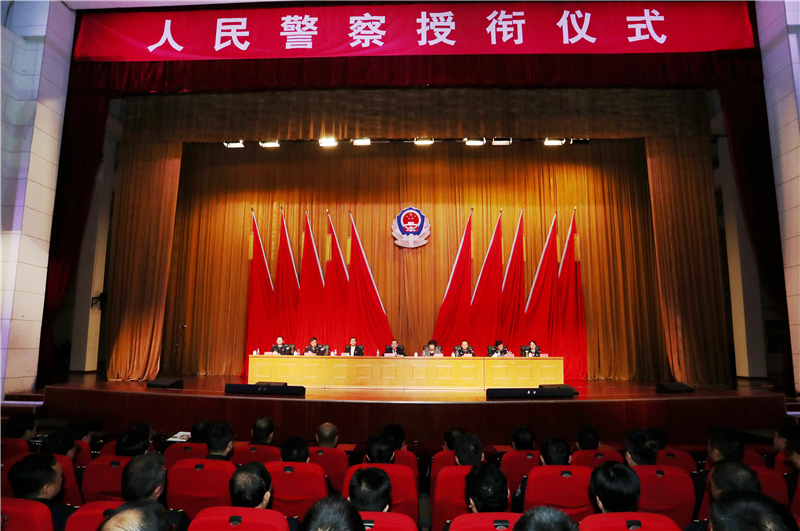 The Ministry of Justice holds a police title-granting ceremony in the National Police University on Oct 25. [Photo/ Ministry of Justice]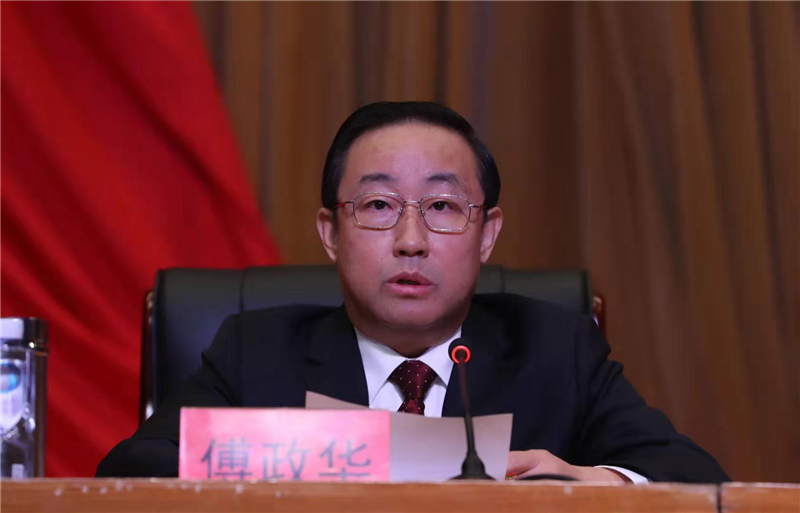 Fu Zhenghua, minister of justice, speaks at the title-granting ceremony. [Photo/ Ministry of Justice]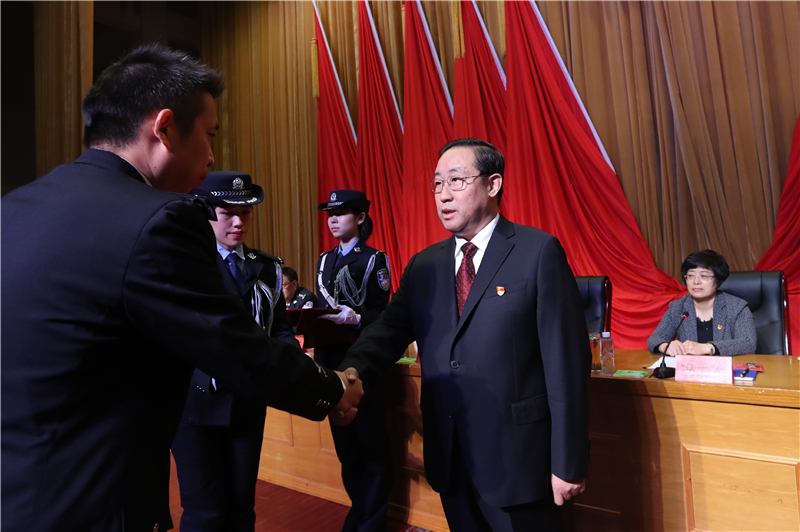 Fu Zhenghua endows a promoted policeman with a new title. [Photo/ Ministry of Justice]
Fu Zhenghua, China's minister of Justice, urged that all sides should work to build a responsible team for detoxification and prison work at a police endowment ceremony on Oct 25.
Fu emphasized the need to actively promote the rule of law and make changes in detoxification and prison work at the ceremony in the National Police University for Criminal Justices.
He said it's also required to strictly observe political discipline to ensure Party leadership over prison and detoxification work.
Based on new requirements in that work Fu also pointed out the need to stick to security baselines and reinforce the study of political theory and laws and regulations, as well as advance professional skills and use of scientific and technical information.
Fu added that it's necessary to continue improving work styles and promoting professional construction of police officer teams.