Nationwide legal publicity activities were held at the Southwest University of Political Science & Law in Southern China's Chongqing city by the Cyberspace administration of China and other departments on Oct 11.
Scholars and experts explained cybersecurity conditions and the law applicable to networks and information issues.
In the opening ceremony, volunteers called on the students to observe laws and regulations, exercise online manners and voluntarily resist harmful information.
Zhou Bo, head of the Chongqing Cyberspace Administration, indicated that cyberspace legislation construction requires joint efforts from the whole society.
He expressed hopes that young students will study laws and regulations related to cybersecurity and informatization and help promote cyberspace legislation.
In the following two days, many other similar activities such as legal publicity classes and forums on rule of law in universities were held in Chongqing. Network information policy and legal frontiers were also discussed by the students.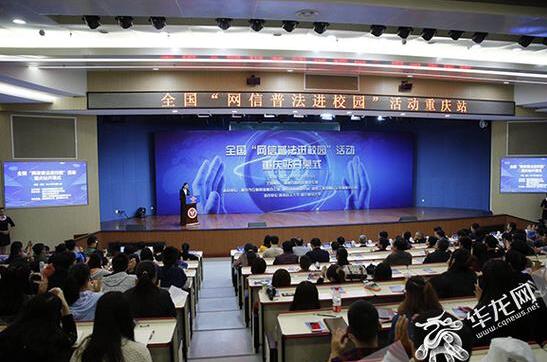 The opening ceremony of legal publicity activities at Southwest University of Political Science & Law on Oct 11 [Photo by Shi Tao, CQNEWS]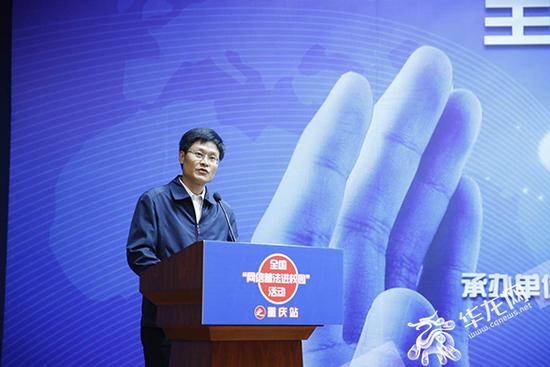 Li Changxi, head of the Cyberspace Administration Office, commences the legal publicity activities. [Photo by Shi Tao, CQNEWS]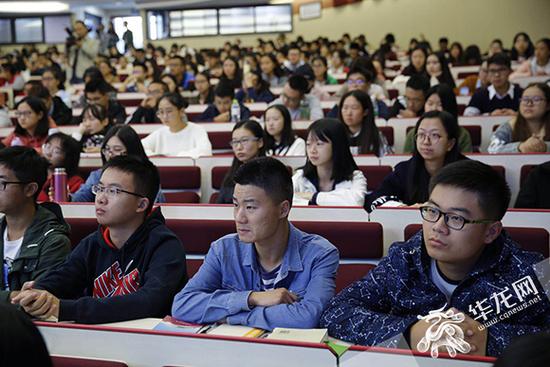 Scholars and experts explain the law on cybersecurity at the forum. [Photo by Shi Tao, CQNEWS]