The National Judicial Examination held in China on Sept 16 was the last of its kind, as it is to be replaced by a national unified legal professional qualification examination next year.
Since the new exam system will apply next year, this year the number of applicants hit an all-time high.
The number of people preferring to take the older exam totaled 649,000, and 537 testing centers were set up to cater for the need. Some of them offered computer-based testing.
From next year, not only judges, prosecutors, lawyers and clerks need to take the exam, but also individuals who conduct administrative adjudications or reviews, as well as legal consultants and arbitrators.
That this year's sitting of the National Judicial Examination should be the last was determined at by the Ministry of Justice on Jan 14 2017. It decided that the national judicial examination system should be revised into a unified national legal professional qualification examination system. The reform is expected to improve the professional standard of legal practitioners in China.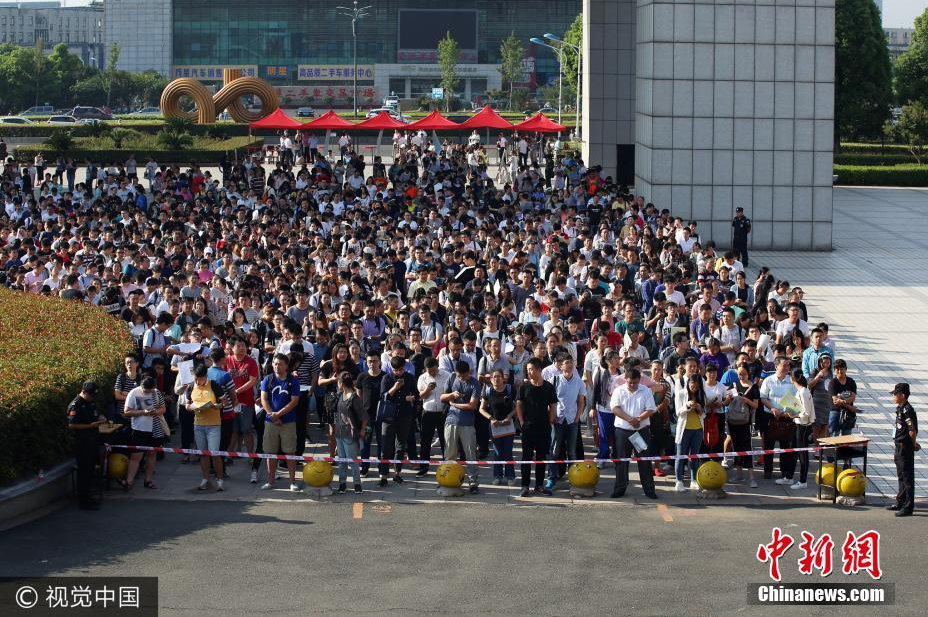 The candidates swarm into a testing center in Changzhou in Southern China's Jiangsu province on September 16. [Photo/China News Service]