A new medical care reform plan goes into effect on April 8 to bring an end to markups in the price of medicines in Beijing.
The reform plan focuses on easing the burden on patients and their families and ensuring the healthy operation of medical institutions by decreasing the cost of medicines and the cost of checkups using medical equipment, while increasing the fees charged for services using the training and labor of medical workers.
Along with the reform, a public medicine procurement platform under the initiative of the Beijing municipal government was also put up on April 8. To date, more than 7,000 medicines have been provided to more than 4,000 medical institutions.
From April 8, more than 3,600 medical institutions in Beijing will cancel price markups on medicines, make the wholesale medicine procurement process open to the public and adjust the prices of 435 medical services.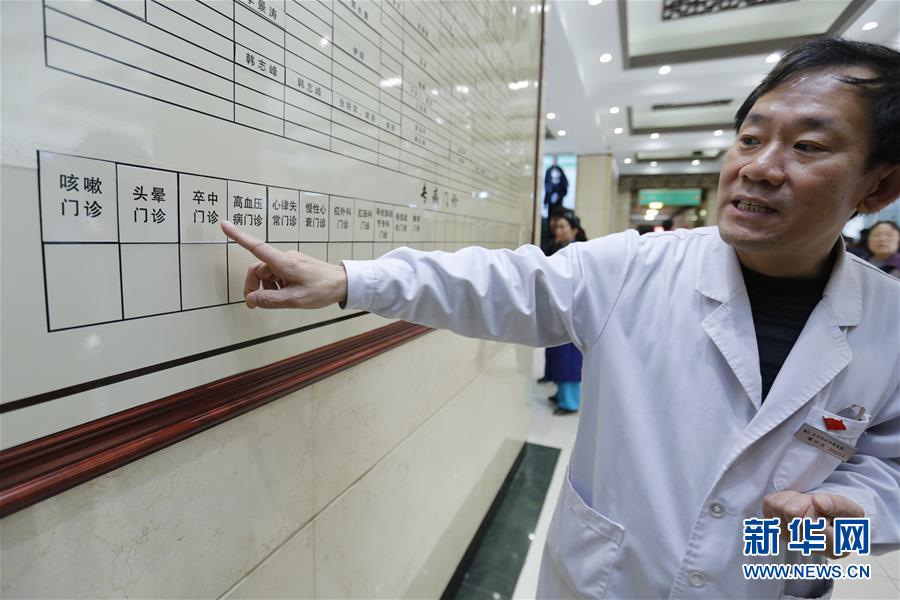 A doctor points to scheduled coughing, dizziness and stroke outpatient clinics in Hepingli hospital on April 5. Hospitals at the municipal level have opened specialized disease outpatient departments to provide accurate and systematic medical services. [Photo by Zhang Yuwei, Xinhua]