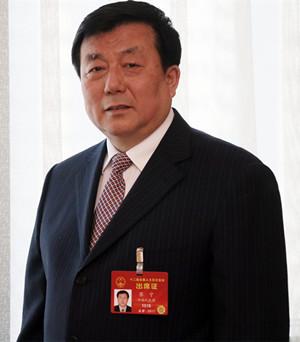 Cai Ning
Cai Ning, National People's Congress deputy as well as chief procurator of the People's Procuratorate of Henan province proposed to increase the upper limit of fixed-term imprisonment for criminal offences from fifteen years to twenty years.
At the same time, he also proposed to extend the deadline for prosecutions and to set a minimum term of imprisonment after commutation and release on parole in cases in which a death sentence is given with a reprieve.
Cai said that there are three reasons for his proposal. First, the current ceiling of fifteen years doesn't reflect the principle that the punishment should fit the crime and responsibility.
Due to the relatively low limit, there is large span between fixed-term imprisonment and life imprisonment. As they are not connected with each other the veracity of convictions may be affected.
Second, the small span of fixed-term imprisonment may also lead to an imbalance in measuring penalties.
According to interpretation of several issues concerning the application of law in the handling of embezzlement and bribery cases which came into effect on April 18, 2016, for people involved in corruption of less than 3 million yuan ($434,921) only a slightly higher level or amount of graft, , may lead to an additional one-year fixed-term imprisonment. And on this basis, each additional increase of several thousands yuan may lead to a further one year term increase.
For people involved in corruption of more than 3 million yuan, an increase of several million yuan may lead only to an additional one year. And the maximum term for imprisonment is between 10 years to fifteen years.
Clearly each category of offender will get a similar sentence even though there was a great deal of difference in the amount of graft.
Third, Cai proposed that due to the low limit, the penalty structure is not reasonable. If the upper limit is increased, the standards of commutation and release on parole could also be elevated in cases where a death sentence with reprieve or life imprisonment was given to avoid the real imprisonment period being too short.