Henan police crack big counterfeit products case
By Mi Yunjing (chinadaily.com.cn) Updated : 2017-01-10
Xinyang police of Central China's Henna province recently broke a big counterfeit Chinese white liquor case, seizing counterfeit Chinese liquorand a collection of counterfeiting tools worth more than 10 million yuan ($14 million).
As China's traditional spring festival, usually a peak time of wine consumption, is approaching. Some people take advantage of the opportunity to trick consumers.
The suspects bought raw materials including low-priced Chinese liquor, inner and outside packing boxes of well-known Chinese white liquor brand and convincing labels and used them to manufacture fake high-level Chinese white liquor such as wuliangye. Chinese white liquor at a cost of less than one hundred yuan this way can be sold for hundreds of yuan.
Seven suspects have been arrested by the police so far.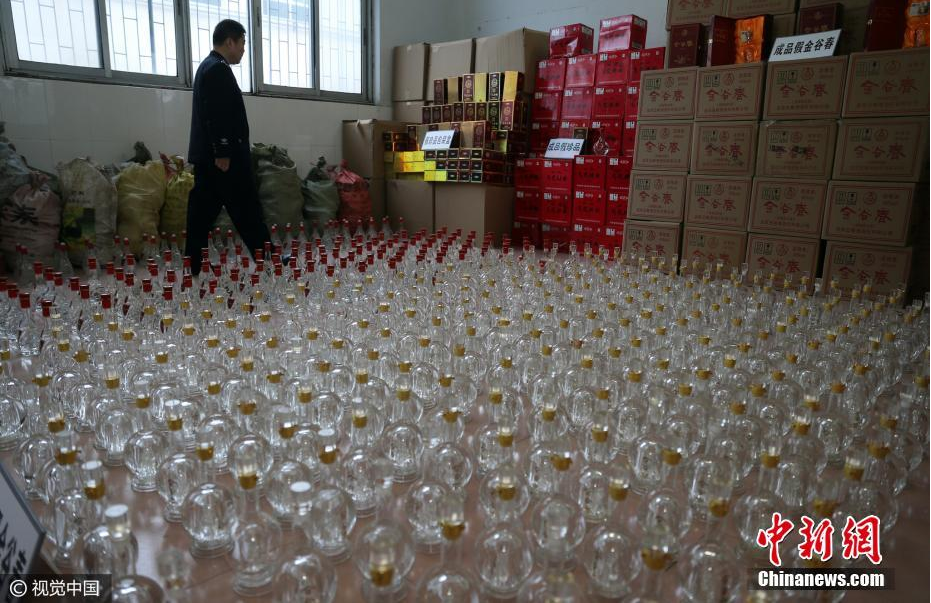 Empty counterfeit Chinese white liquor bottles in the illegal workshop. [Photo/ China News Service]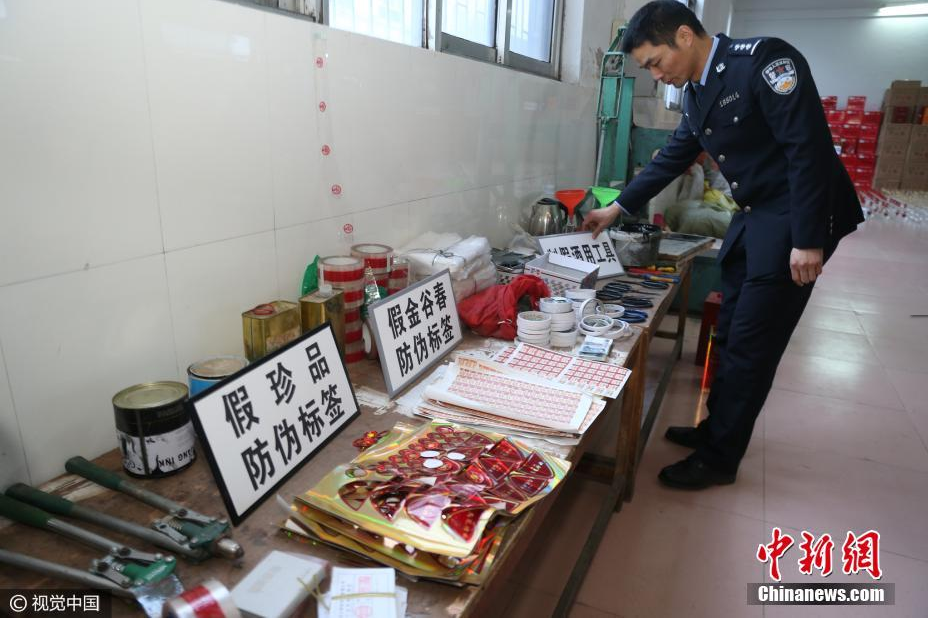 A policeman sorts out the counterfeit Chinese white liquor's raw materials. [Photo/ China News Service]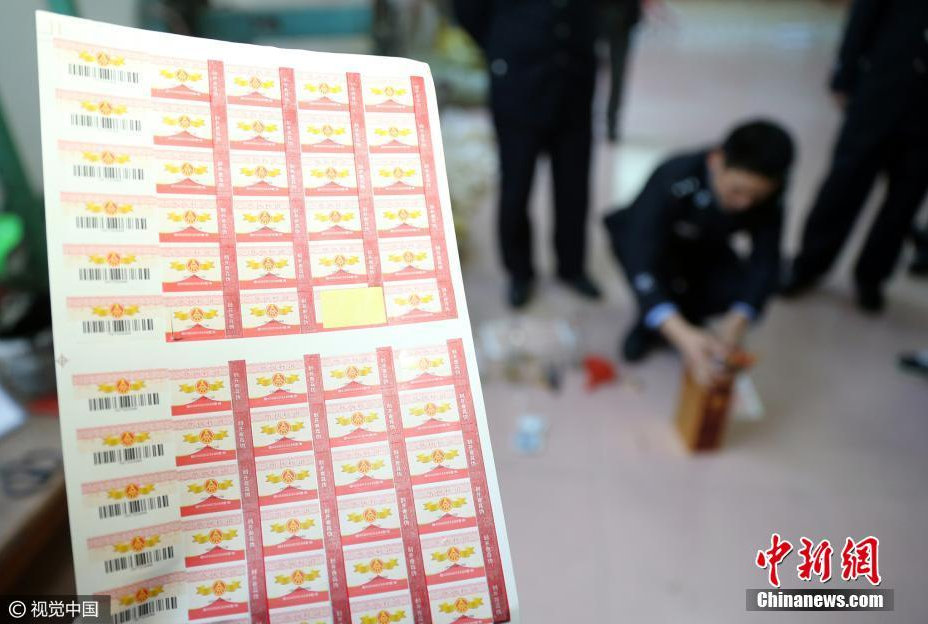 The counterfeit Chinese white liquor labels [Photo/ China News Service]