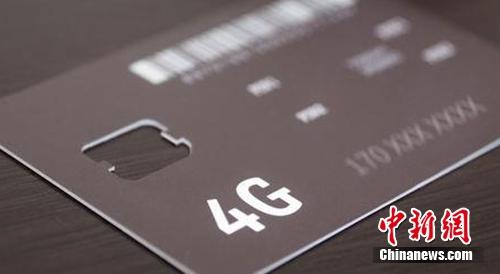 4G Mobile SIM Card [Photo/China News Service]
With the arrival of the new year, some people may find that they can't make phone calls any more. Why? Because something else has arrived: real-name registration.
China's Ministry of Industry and Information Technology indicated that mobile phone users who haven't registered with their real name will have phones disconnected before the end of December 2016. In this case, the users can neither make nor receive phone calls or send messages.
Even though their phone service is cut, they still have opportunity to reregister with telecommunication companies. But they have to rush to do it to avoid their number being eliminated after some time.
"When I applied for the real-name registration, I felt shocked that there were other phone numbers under my name, a user surnamed Chen said. "Some of these numbers were in arrears and needed to be eliminated, but we first had to pay the 'debt'."
Chen speculated that such condition may arise from the loss of an identity card. Anybody can register for service on behalf of another as long as they have other's identity card and mobile number.
To guarantee the real-name registration system, China Mobile Communication Corporation indicated that they will equip all the selling departments with identity card readers and NFC mobile phones to check identity information. The branches without reading devices will not be able to sell SIM cards.
They will at the same time strengthen supervision and management over online card selling businesses and won't allow others to sell SIM cards.
The real-name registration system dates back to 2013 when the rules on mobile user real identity registration were born. Telecom operators were required to ask users to show their real identity information documents when applying for an account.
And in September of last year, the Ministry of Industry and Information Technology released a notice requiring telecom operators to ensure that mobile real name registration applied to 96 percent of users before the end of October 2016 and to 100 percent by the end of that year.