Guangdong police have seized leaked personal information of 620 million citizens since the beginning of 2016, Guangdong Public Security Department said at a press conference on cyber security rectification on Dec 25.
In the campaign on cyber security, through technological checks and legal document examination, Guangdong police uncovered 4,125 cyber crimes and arrested 15,000 criminal suspects from 892 criminal gangs.
The police checked nearly 10,000 key information infrastructures and key websites by technological means, rectifying 9,371 potential safety hazards including 1,937 high-risk loopholes.
"Every loophole can be a source of information disclosure," said Lu Feng, director of the department. Lu indicated that Guangdong police will prioritize personal information protection and increase its attention to related crimes.
Lu revealed that according to statistics, Guangdong is normally attacked by illegal online scanning more than 10 million times per day and the number of virus and rogue programs ranks among the top in China.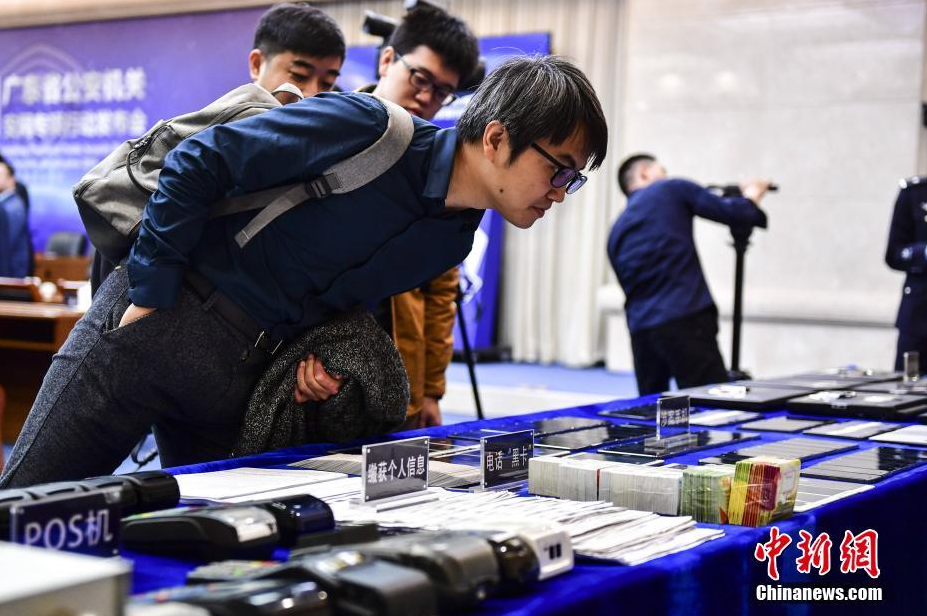 Case-related evidences are displayed at the Guangdong Public Security Department. [Photo by Chen Jiwen/ China News Service]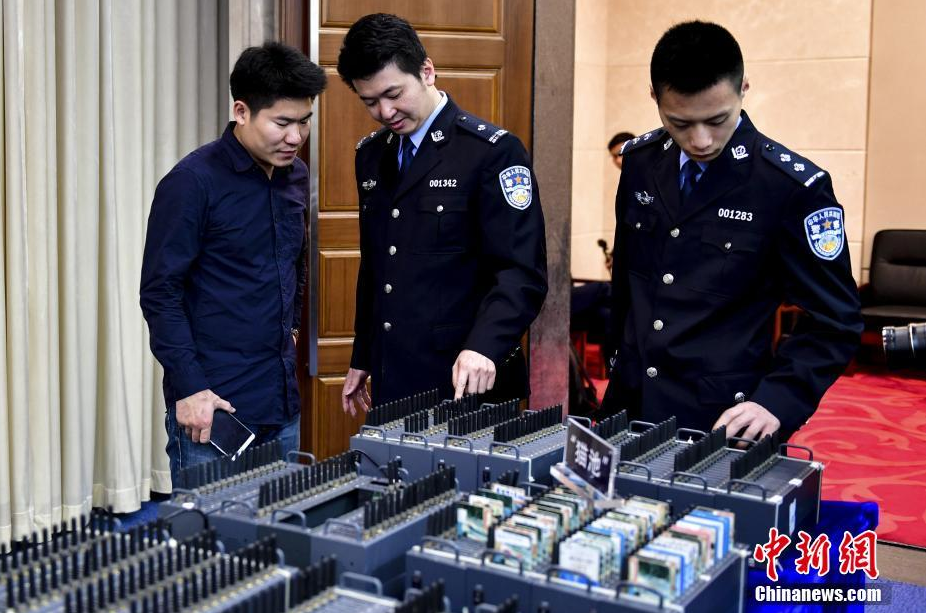 Officers look at some of the tools used to steal personal information. [Photo by Chen Jiwen/ China News Service]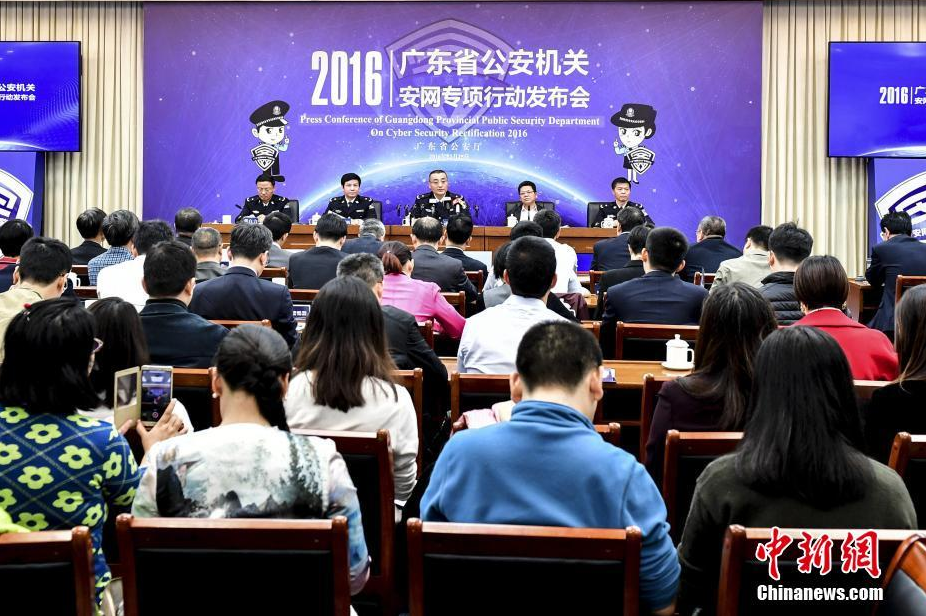 Guangdong police launch the Guangdong online safety emergency response platform at the press conference. [Photo by Chen Jiwen/ China News Service]