Nanjing's Qixia district police recently notified the public of a case in which more than 3,000 tons of medical waste was resold at a profit and then processed into plastic plates and low-quality toys.
At the end of August, during an inspection and regulation raid in the Yanziji area of Nanjing, the Qixia public security bureau found a mass of medical waste including infusion bags, infusion tubes, and injection syringes stored in a salvage station at Gujia village.
The operator of the salvage station, surnamed Zhang, admitted to the police that since 2012 he had been running a business of collecting and reselling medical waste.
The investigation revealed that Zhang sold plastic infusion bags to another distributor surnamed Guo at prices of 2,000 to 2,500 yuan ($288) a ton. Guo then resold them to a plastic granule processing plant which sold the newly made granules to a countrywide plastic product manufacturer for conversion into new products.
Zhang's supply chain included more than ten hospitals of Nanjing; he would sometimes collect ten tons from every hospital. Then the waste was classified into several simple categories such as glass, plastic bottles and infusion bags.
It's estimated that since 2012, Zhang has purchased and resold more than 3,000 tons of medical waste, involving movement of more than 40 million yuan. The procuratorate has recently initiated a public prosecution of Zhang and Guo.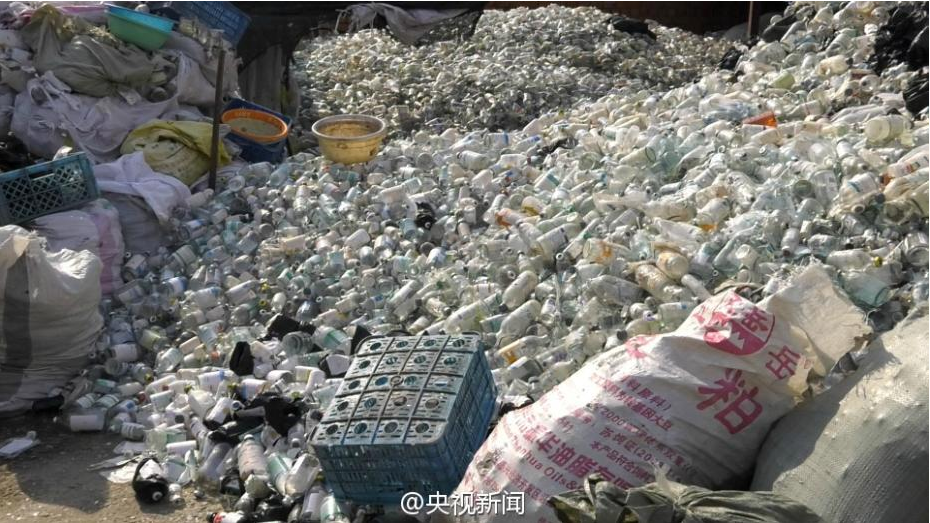 Various kinds of medical waste are piled in the salvage station. [Photo by Wu Rui/CCTV News]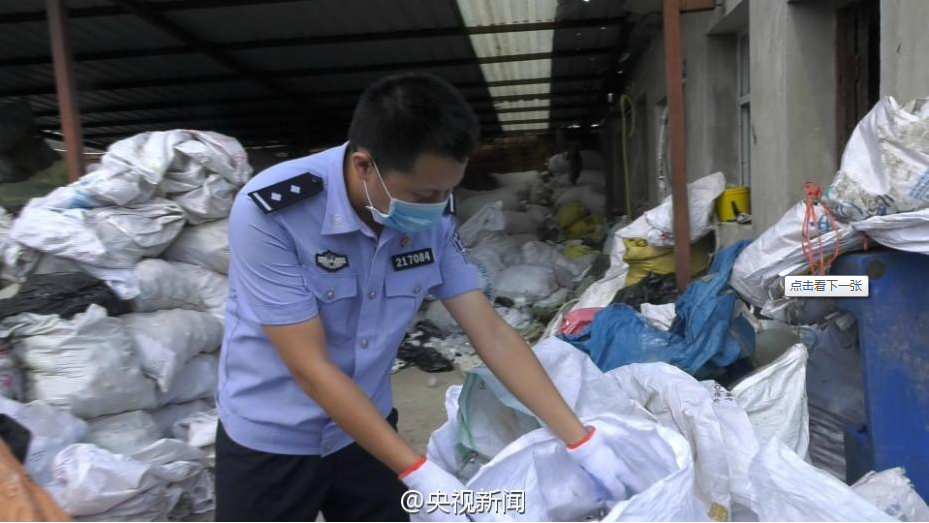 A policeman checks medical waste. [Photo by Wu Rui/CCTV News]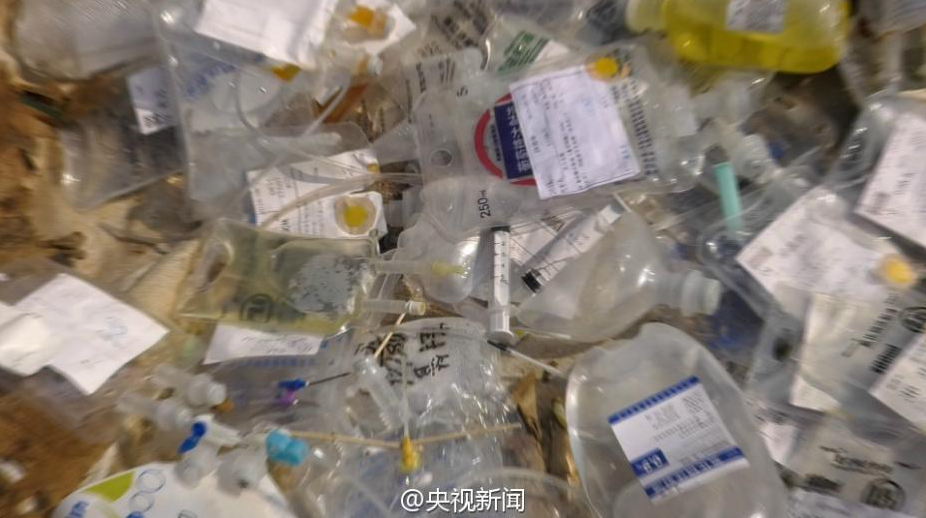 The medical waste including infusion bags, infusion tubes, and injection syringes is bought from hospitals in Nanjing. [Photo by Wu Rui/CCTV News]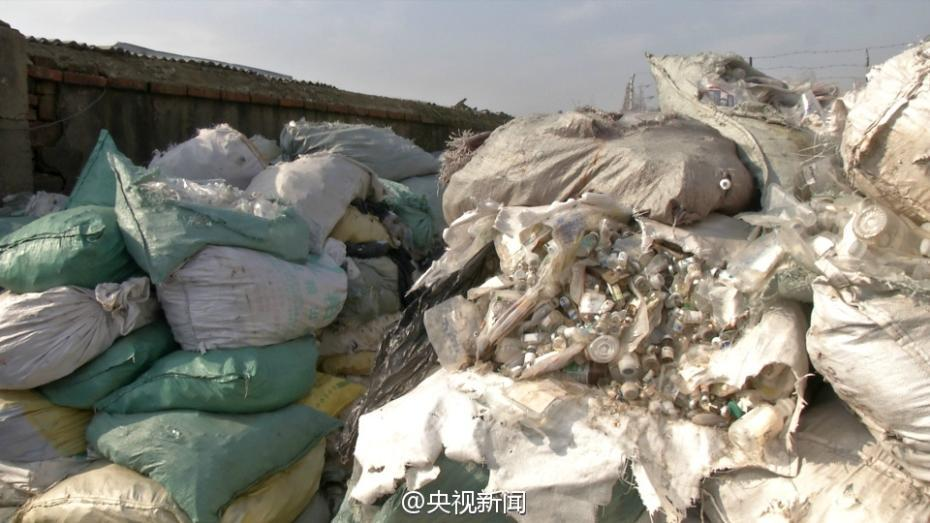 Different kinds of medical waste are mixed together without classification. [[Photo by Wu Rui/CCTV News]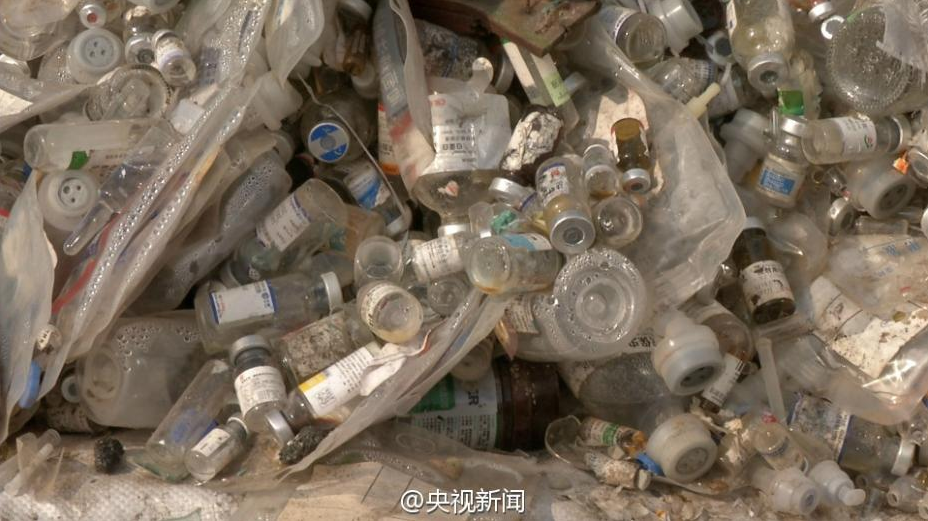 Medical waste is packaged by categories such as glass, plastic bottles and infusion bags. [Photo by Wu Rui/CCTV News]