To make a trial easier and more efficient, judges from Anyang County People's Court in Central China's Henan province set up a circuit court and heard a case in a van on Aug 23.
The plaintiff, surnamed Du, and the defendant, surnamed Yang, are neighbors.
A torrential rain on July 19 ruined a wall of Yang's house. The wall fell, hit Du's house, and caused severe damage.
Since the two sides couldn't reach an agreement about compensation, Du filed a lawsuit against Yang on Aug 4 at the local court.
The rain triggered catastrophic floods in Anyang county and the main road was ruined in some sections. Judges from the local court drove a van -- modified to act as a moving circuit court -- for more than an hour along the zigzag mountain road before they reached the village.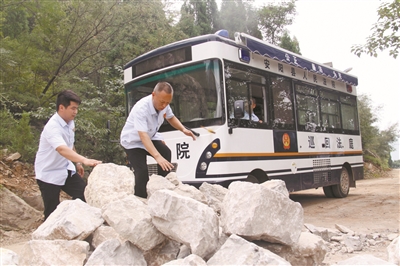 Judges remove fallen stones from the road. [Photo by Huang Xianwei, Zhang Guoliang and Zhang Rifu/People's Court Daily]
After a field inspection and reconciliation, the two sides reached an agreement about compensation with the help of judges.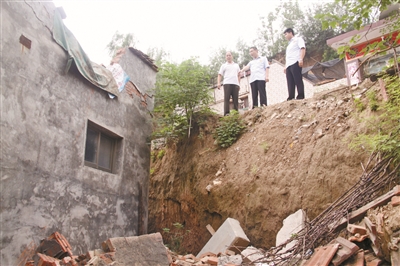 Judges inspect damage at the house. [Photo by Huang Xianwei, Zhang Guoliang and Zhang Rifu/People's Court Daily]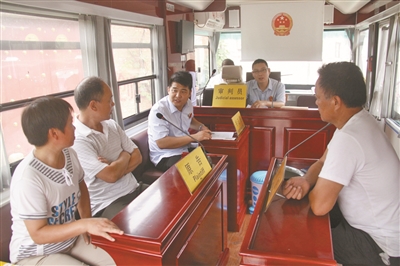 A circuit court is set up in the van to hear the case. [Photo by Huang Xianwei, Zhang Guoliang and Zhang Rifu/People's Court Daily]