Wenjiang goes all out for Spring Festival
( chinadaily.com.cn )
Updated: 2019-02-01
The opening ceremony for a winter tourism festival with the catchphrase "Enjoy Spring Festival in Wenjiang" and the 4th Wenjiang Grand Temple Fair were recently held in Floraland, Wanchun town, Wenjiang district.
A series of themed activities and tourist routes were announced at the ceremony, encouraging people to spend the Spring Festival in Wenjiang.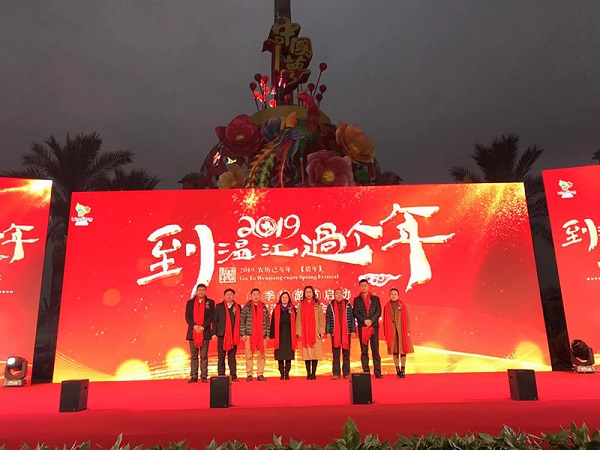 The winter tourism festival begins in Wenjiang, running until March. [Photo/newssc.org]
In recent years, Wenjiang has been transforming itself into a "garden city" with areas for sightseeing, high-quality residential accommodations, "green roads", healthcare services and more.
"By holding this tourism festival, we hope to arouse more interest in Wenjiang culture among tourists and entrepreneurs," said an official at Wenjiang's tourism bureau.
Six themed activities, including a grand temple fair, a gourmet feast, a concert, a flower festival, a shopping activity, and a vacation activity, will be offered in Wenjiang district until March.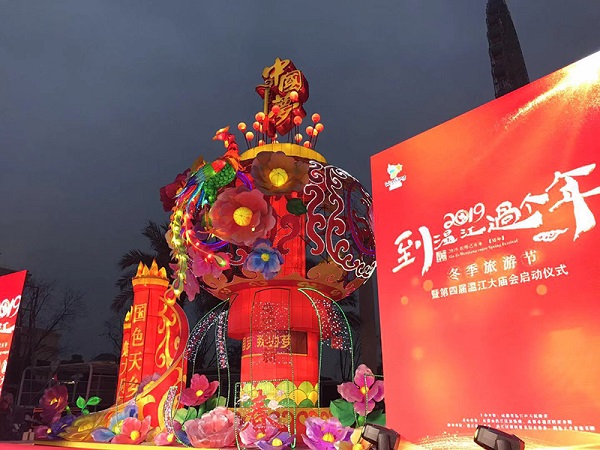 A series of activities is going to be offered for tourists in Wenjiang. [Photo/newss.org]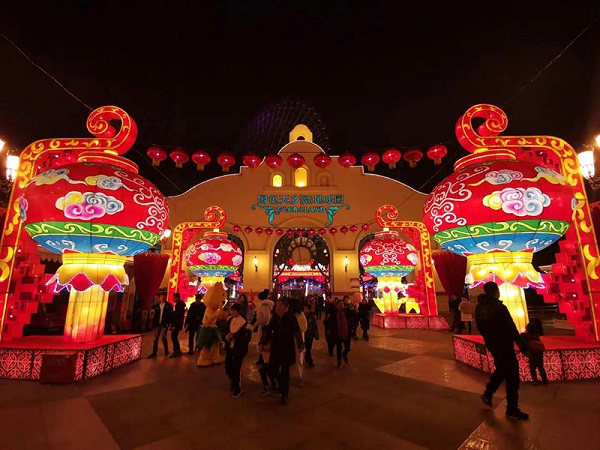 Floraland, an amusement park in Wanchun town, Wenjiang district, is decorated for Spring Festival. [Photo/newssc.org]