'Art and health' forum held in Wenjiang
( chinadaily.com.cn )
Updated: 2018-12-17
Wenjiang district in Chengdu city played host to the first Leijingtang "Health and Art" Summit Forum & Artwork Exhibition on Dec 15.
A number of experts from the health and art fields attended the forum and had in-depth discussions on the promotion of physical and psychological health by means of culture and art.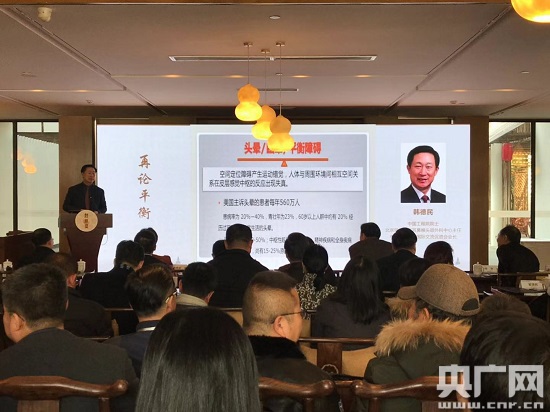 The first Leijingtang "Health and Art" Summit Forum is held in Wenjiang district, Chengdu city, on Dec 15. [Photo/cnr.cn]
The Heath and Art Committee, attached to China International Exchange and Promotion Association for Medical and Healthcare, was also established on the spot. The association is national level and the first high-level association to link health, culture and art.
Dozens of academicians from the Chinese Academy of Engineering and Chinese Academy of Sciences, and experts from the artistic fields, joined the committee and committed to studying the relationship between health and art.
The artwork exhibition, put on after the forum, saw hundreds of artworks on display, from paintings, calligraphy works and porcelains, to Hetian jades, jadeite and Tibetan style bracelets and necklaces, as well as rare philatelic items. It marks the first time the items are being shown at Chengdu Leijingtang and the site will be open to the public for free until Jan 31, 2019.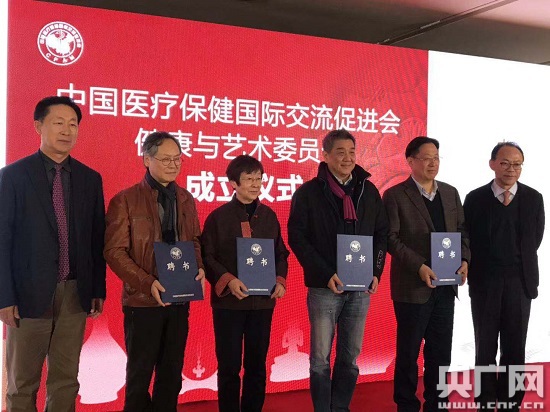 The Health and Art Committee, attached to China International Exchange and Promotion Association for Medical and Healthcare, is established in Wenjiang district. [Photo/cnr.cn]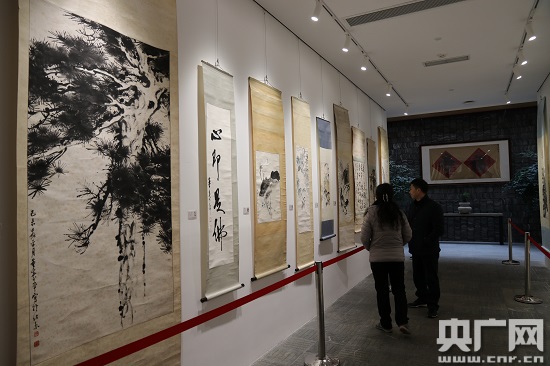 Painting and calligraphy works are exhibited at an artwork exhibition in Wenjiang district. [Photo/cnr.cn]