First Plant Plaiting Art Tourism Festival held in Wenjiang
( chinadaily.com.cn )
Updated: 2018-08-30
The first Plant Plaiting Art Tourism Festival was held at Shouan Plant Plaiting Art Park in Shouan town of Wenjiang district from Aug 28 to 30, providing a public platform for the appreciation of plant plaiting.
As the first plant plaiting cultural village in China, Shouan villagers have engaged in the practice of plant plaiting for nearly one hundred years, not only turning Shouan into a center for rural ecotourism, but also a hotbed of craftsmanship.
In addition to being a unique industry of Shouan, plant plaiting is also a form of rural rejuvenation. Plaiting works by folk masters are exported to over 20 countries, including Britain, Germany and the Netherlands, contributing greatly to the industrial development of Wenjiang.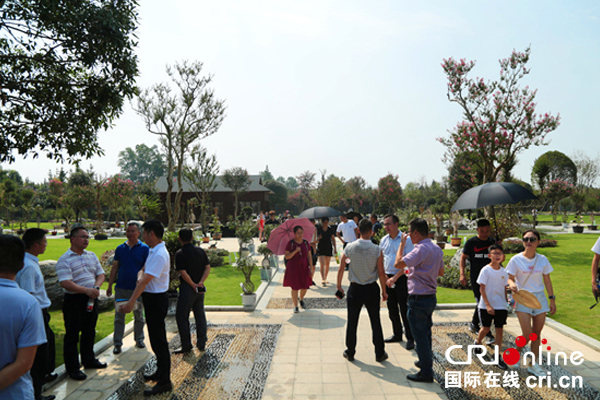 Shouan Plant Plaiting Art Park. [Photo/cri.cn]
The plaiting festival marks a new beginning in the organic integration of primary industry (plating) and tertiary industry (ecotourism) in Shouan town.
In order to promote the artistic innovation and development of plant plaiting in Shouan, the local government publicly selected ten artists through the city's official WeChat account "温江寿安". Ten winners accepted the honorary title and received a trophy during the opening ceremony. Shouan also selected several 2018 Shouan Creative and Innovative Art Products.
An aesthetics seminar and an art appreciation meeting were also held on Aug 28 to showcase the art works of Cao Hui, a famous Chinese painter, and Dong Jinjin, a young artist of the new generation.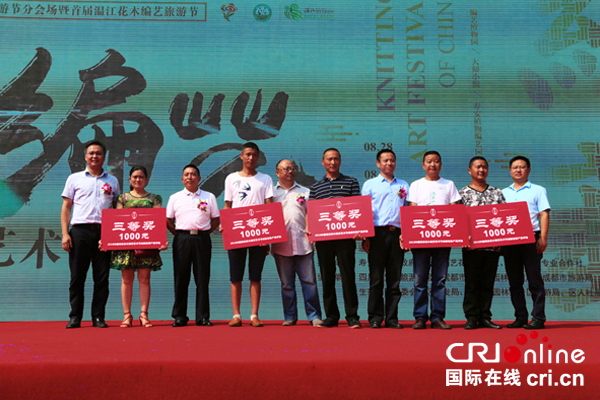 Winners of the 2018 Shouan Creative and Innovative Art Products pose for a group photo. [Photo/cri.cn]
Participants discussed ways of upgrading industry that aligned with the characteristics of Shouan. Discussions were held which related to the industrial chain, cultural development, talent training, rural revitalization, and how to integrate artistry and creativity into the art of plaiting.
The plaiting arts gala is promoted by the Shouan government, which aims to revitalize the plant plaiting industry and create more plaiting talents. The gala is a celebration of the achievements in transforming and upgrading the industry.
Through continuous innovation and improvement efforts, Shouan will no longer just be home to the traditional plaiting industry, it will undoubtedly witness vigorous advances in the plaiting industrial chain.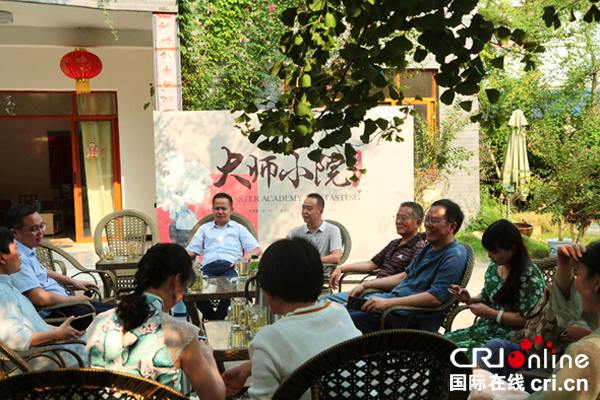 A master shares his thoughts at the art appreciation meeting. [Photo/cri.cn]