China Railway Express brings Wenjiang plants to Europe
( chinadaily.com.cn )
Updated: 2018-08-17
Since the first China Railway Express line opened in 2011, over 2,300 trains have run between 14 domestic cities and 19 overseas cities, providing an opportunity to export Wenjiang flowers and trees to Europe.
Over 19,000 Chinese banyans were delivered by China Railway Express from Chengdu, capital of Southwest China's Sichuan province on Dec 20, 2016 and arrived in Tilburg, Holland after 13 days. This event opened the market for Wenjiang flowers and trees in Europe.
Duan Tao, general manager of Chengdu ARP Joint Greening Investment Company, said that shipping by sea, which was the previous method, took 38 days and sea breezes containing salt could damage the plants, meaning they would need an extra half-year to grow after arriving.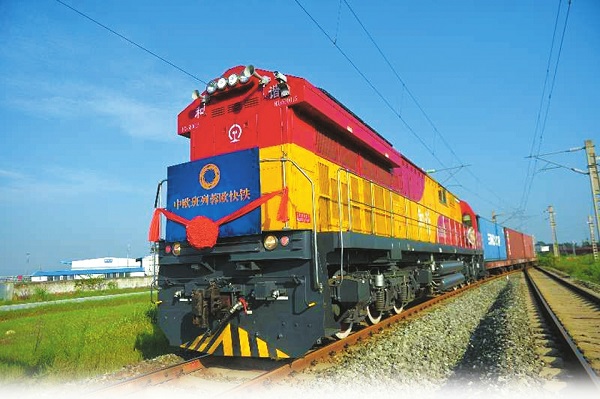 China Railway Express delivers cargo between Chengdu and Europe. [Photo/wccdaily.com.cn]
In the special cabinets of the China Railway Express, the plants are stored at a constant temperature with fresh air and oxygen, and can be launched into the market immediately with few adjustments.
The total export value of Duan's company reached $1.8 million last year and has already reached $2 million this year.
Duan's dream is to turn the Wenjiang district in Chengdu into the national headquarters for flowers and trees. His company has spurred the growing of plants in areas around Wenjiang, and he has persuaded coastal plant production centers to move to Sichuan.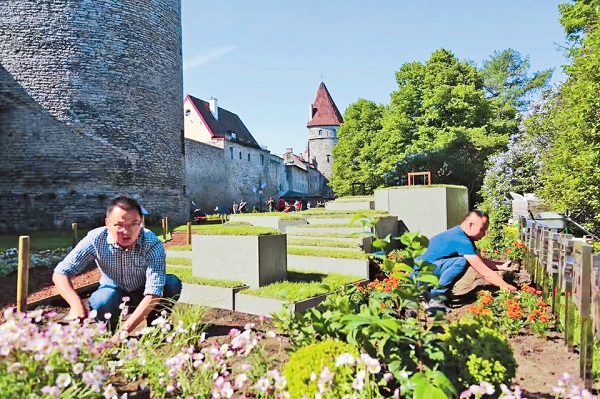 Wenjiang bonsai suppliers decorate flowers in Europe. [Photo/wccdaily.com.cn]
Sichuan currently has no seedling port, which means all the plants in Wenjiang need to complete the quarantine procedure in other provinces before being exported. Duan hopes the seedling port application of the Chengdu International Railway Port can be issued sooner, as it will make exporting quicker and cheaper.
To achieve its goal of making Wenjiang an agricultural product export hub, the local government has invested 300 million yuan ($43.4 million) into the building of the Chengdu Flowers and Trees Export and Import Park. The park will enter development this year, and is expected to be completed in 2019.
According to an employee of Chengdu-Europe Investment and Development Co, the company will increase its number trains to 1,350 this year and open new lines from Chengdu to Bremen Port in Germany, Budapest in Hungary and Alma-Ata in Kazakhstan, and also open new ports to diverse traffic.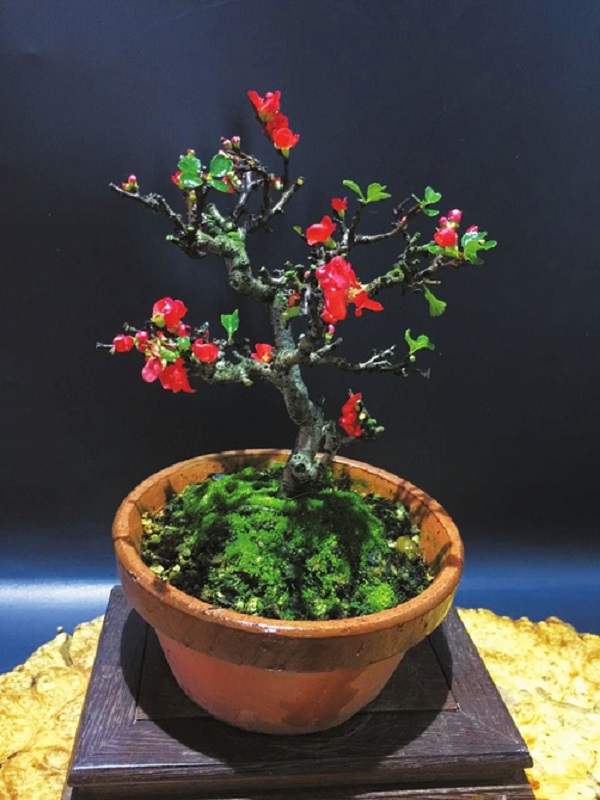 Wenjiang bonsai becomes popular in Europe. [Photo/wccdaily.com.cn]