First phase of Jiufang homestay opens in Wenjiang
( chinadaily.com.cn )
Updated: 2018-07-25
Minjiang village of Shouan town in Wenjiang district now has another scenic spot for tourists to experience the countryside. The first phase of the Jiufang homestay project has been completed and was opened to the public on July 18.
Jiufang homestay has integrated the residential environment of Linpan, which is a special settlement in the west Sichuan plain, and will be equipped with nine workshops making handicrafts that define traditional folk-customs.
The construction of an agriculture experience farm, a handicraft themed courtyard, an ecological garden and ecological parking lot has been finished in the first phase of the homestay. The rest of the project has been launched and will be completed in three years.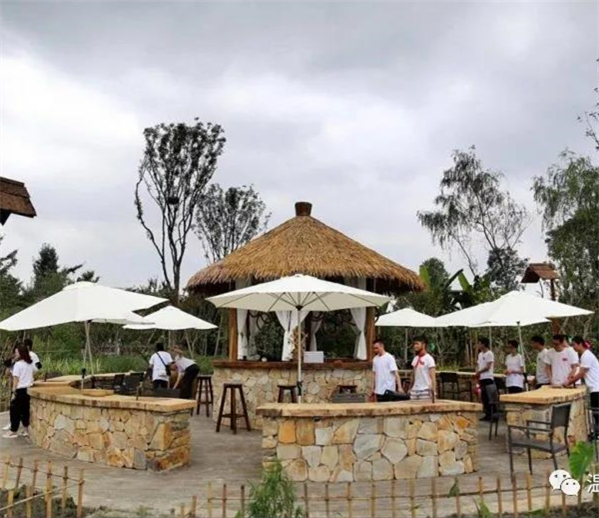 Tourists visit Jiufang homestay on the opening day. [Photo/wenjiang.gov.cn]
The handicraft themed courtyard utilizes Minjiang village's superior resources of flowers and trees, and provides accommodation and workshops for tourists to experience weaving, embroidering and painting.
The project breaks through the traditional tourism revenue model and allows the residents of Minjiang to invest and participate in the operations, which can accelerate rural economic development. "The project will become a pioneer in the boutique homestay industry", said Xu Huangcheng, secretary of the Party committee in Shouan town.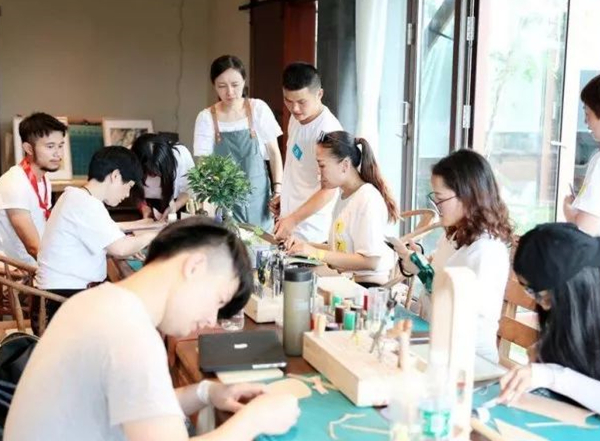 Tourists make handicrafts in a workshop of Jiufang homestay. [Photo/wenjiang.gov.cn]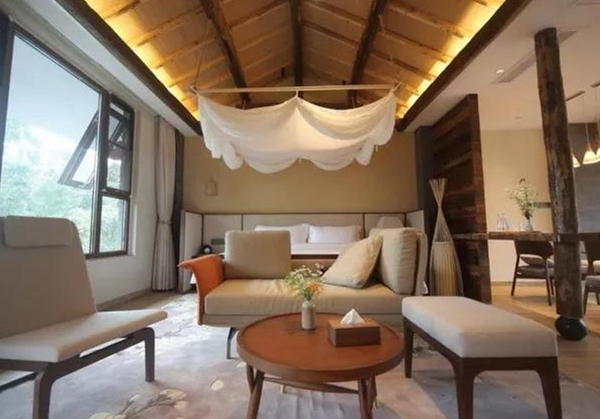 Interior design of a guestroom in a Jiufang homestay [Photo/wenjiang.gov.cn]