Lotus Feet Museum
( chinadaily.com.cn )
Updated: 2016-09-09
Lotus Feet Museum
Location: No 80 Yingbin Road, Anren Ancient Town, Dayi county
Ticket: free
Lotus feet, also known as foot binding, is a custom of binding young girls' feet tightly to make them look even smaller than a palm, which, at the time, was regarded as a symbol of beauty and wealth in ancient China. The custom was banned in 1912.
The Lotus Feet Museum in Sichuan, with antique footwear and relevant items on display, shows the cruel folk custom and illustrates women's social status in the past.
The building is shaped like an embroidered shoe and the exhibition hall is decorated with red threads, which symbolizes the constraints that women suffered in imperial dynasties.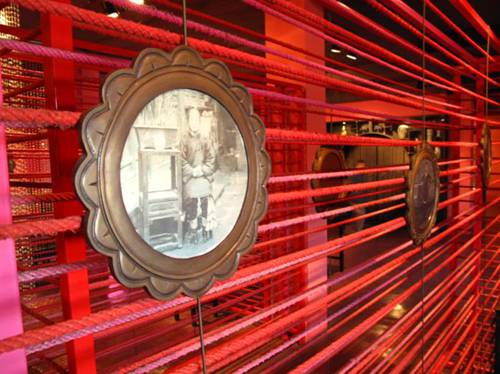 Photos of women with lotus feet are on display. [Photo/Xinhua]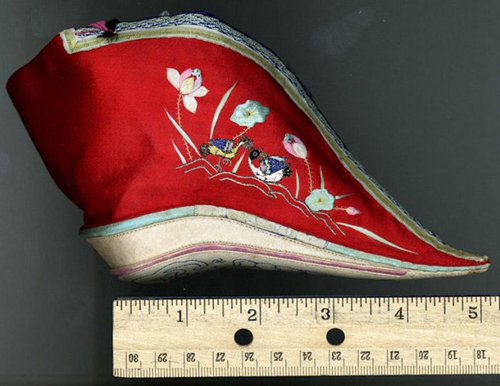 An embroidered shoe for women with bound feet. [Photo/Xinhua]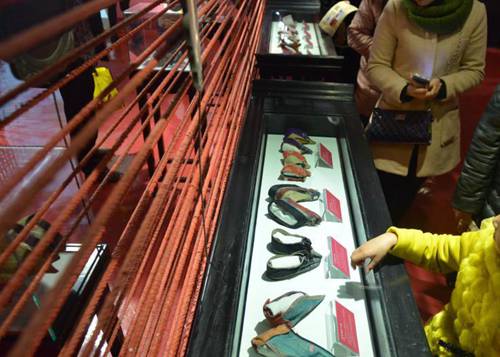 Antique footwear items are on display at the Lotus Feet Museum. [Photo/Xinhua]
Edited by Mevlut Katik