Newborn pandas meet public in SW China
( chinadaily.com.cn )
Updated: 2015-08-24
Ten pandas born in 2015 were shown to public at the Ya'an Research Base of Giant Panda Breeding in Sichuan province on Aug 21.
The oldest of them is two months old while the youngest one was born only a few days ago.
The sight of these 10 baby pandas reflects the painstaking work of the Ya'an Research Base and good care the pandas receive. This year, a total of 21 baby pandas were born at the research base, among whom 14 were twins.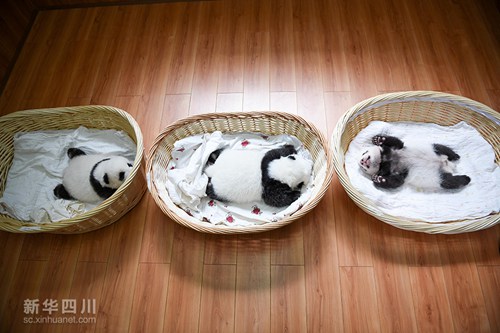 Three baby pandas rest in a nursery at the Ya'an Research Base of Giant Panda Breeding on Aug 21. [Photo/Xinhua]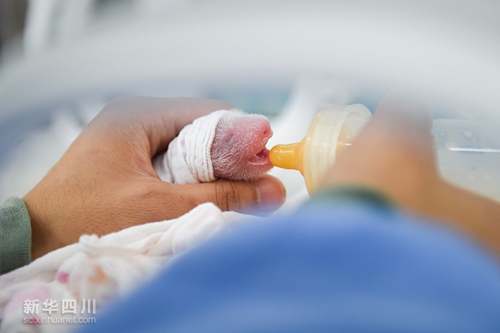 A keeper feeds milk to a newborn panda in an incubator. [Photo/Xinhua]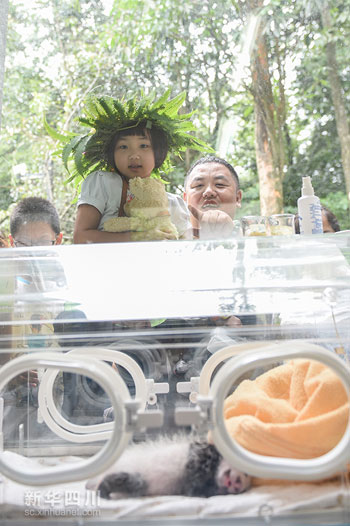 Visitors view the baby panda through the windows. [Photo/Xinhua]
By Shi Zihan and edited by Mevlut Katik