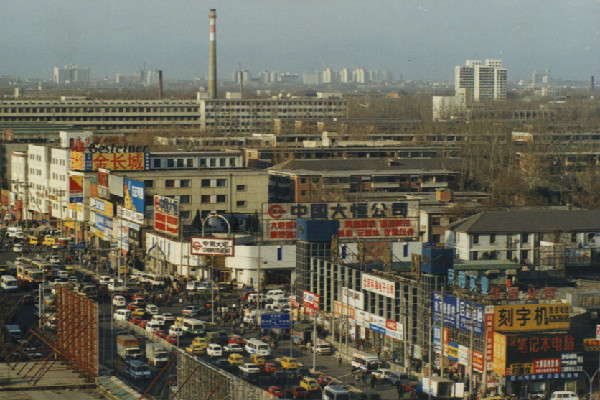 Beijing's Zhongguancun Electronics Street in the 1980s [Photo/news.cn]
In celebration of 40 years of innovative development, Zhongguancun Science Park—China's Silicon Valley—will build a new archive in Haidian district, Beijing.
With a planned area of 1,300 square meters, the archive will contain three functional halls, titled "time tunnel", "colorful Zhongguancun" and "innovators' footsteps".
The first hall will introduce the general history and development of the science park in chronological order.
The second will present Zhongguancun's general status in terms of position and environment, population and services, organizations and services, as well as culture and art.
The third will tell the stories of legendary Zhongguancun figures via documentary films, interview clips and preserved artifacts.
There will also be an interactive area showcasing the new aesthetic of the Zhongguancun community and a back-up gallery highlighting the achievements of Zhongguancun-based enterprises, such as Xiaomi, Lenovo and Baidu.
The Haidian government will carry out several corresponding projects to reconstruct blocks and alleys around the new archive, creating an outdoor exhibition space with integrated cultural resources.
If everything goes smoothly, the archive will be open to the public, free of charge, by the end of this year.