Eva Huang feels grateful to Stephen Chow

Updated: 2006-05-29 11:57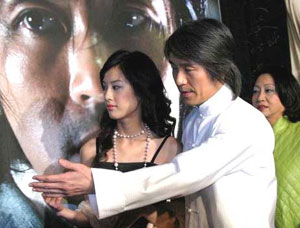 Eva Huang and Stephen Chow once had great coorperation in Kung Fu Hustle.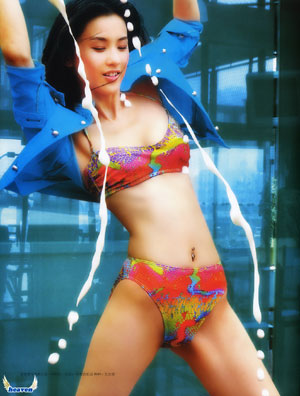 This group of pictures lead to the entanglement.
Eva Huang expressed her thankfulness to Stephen Chow on a news conference on May 28. She said she was going to "find a new boss" while the judgment of the lawsuit between she and Chow's company had not come out yet.
Eva Huang became famous after being chosen by Stephen Chow to shoot a dumb girl in his Kung Fu Hustle in 2004. At that time, she was an actress belonging to Chow's agent company. In 2005 she shot a collection of sexy pictures for a magazine without informing the company and "destroyed her chaste image", according to the agent company. The company cancelled all of her performances and activities. Later Huang decided to terminate their contract and was sued by Chow's company.
On the news conference, Huang said "she had forgotten the unhappiness and decided to welcome a whole new tomorrow". Still she feels thankful to Stephen Chow, because "she would still be a nobody without his guidance."