Jogging backward burns more calories
(AHN)
Updated: 2006-05-26 15:31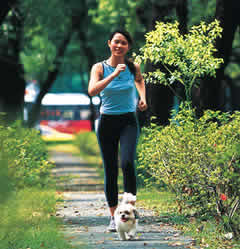 Atlanta, Georgia (AHN) - According to some experts, retro-running or backward jogging burns more calories than the casual forward jogging.

Barry T. Bates, a professor emeritus of biomechanics at the University of Oregon says that the measure has benefited people to recover from knee-joint surgery and injuries ranging from the ankle to the groin.

Another expert Gary Gray, a physical therapist in Adrian, Mich., who has been recommending backward exercise to his patients for 30 years, says the reversal could be beneficial in strengthening heart, lungs, muscles and joints.

However, Bates warns of the potholes, signs, cars and other hazards which remain neglected due to lack of hindsight.