Like many large cities, Beijingers are spoiled for choice when it comes to eating out. Discovering authentic Chinese cuisine isn't a challenge in the capital, and there's a fair selection of food from overseas, expanding in variety by the week, it seems.
It's even possible to find some unusual restaurants for those who enjoy dining experiences that go beyond pleasant surroundings.
Having plenty of options isn't a bad thing, but coming to a decision on where to eat can be problematic.
If you have a passion for dining out, relying on recommendations from colleagues can only get you so far, while stumbling on a hidden gem is a rarity. The natural step forward is going online.
There is a huge amount of websites serving up professional and amateur advice on where to take your wallet for lunch and dinner.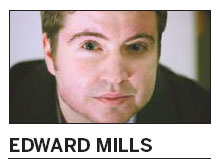 They are fantastic resources, but some people may feel detached from the culinary criticisms of those with significant knowledge in the field. Occasionally, what we're searching for are the views of "normal" people.
Thankfully, review websites fill this void. The idea is simple: bars and restaurants are listed in a large database where Web users can give their opinion. Whether it's about the service, food quality or price, their views - and more importantly, their ratings - allow those researching a restaurant to see what others think.
Quality of the review aside, the most popular locations for finding comments from the "man in the street" are dianping.com, which is in Chinese, and the expat favorites, thebeijinger.com and localnoodles.com, although there is a multitude of similar websites. It's clear that such sites are fashionable at the moment, but how much use are they really?
Reviews written by professionals tend to focus on the high-end. This is good for the weekly treat, although for most people spending big on every meal out just isn't palatable.
Meanwhile, many sites give limited price information unless the owners or Web users add it. Generally the suggested prices vary wildly.
In fact, many poor restaurants in my view are consistently ranked highly on some sites. If people place fast food chains at the top of their lists, it seems difficult to take their judgement as useful.
Ultimately, it depends on how much you value the opinions of others.
Some people have a good experience in one place, but experiences can vary from one visit to the next visit.
For me, I take the positives from this method without relying on it too much. That way, hopefully I'll enjoy my time out more often than not.

(China Daily 02/10/2011)