Green paradise
Yang Feiyue and Liu Kun
It is practically a world surrounded by green. And it is cool during our visit in early June, with its green mountains and gurgling rivers covered by a mist.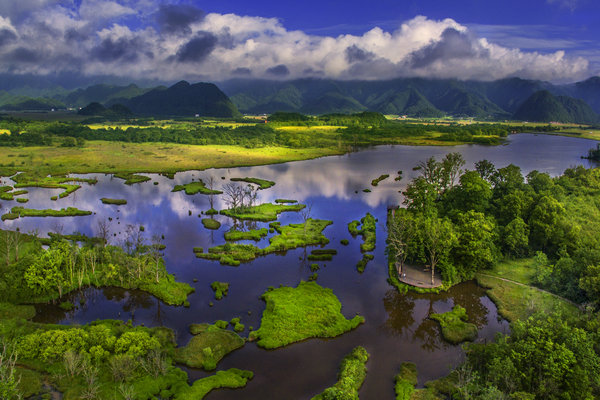 It is practically a world surrounded by green. And it is cool during our visit in early June, with its green mountains and gurgling rivers covered by a mist.
Shennongjia, in the western part of Hubei province, in central China, has long been known for its pristine environment, diverse landscapes and wildlife. It not only has magnificent peaks that stand more than 3,000 meters above sea level, but also grand and quiet valleys.
Here, geologists have found strata from the past one billion years and call the region a museum, says Li Faping, a senior official in Shennongjia.
At the same time, waterfalls, rivers and lakes have given rise to an impressive cave system underground.
Its well-preserved natural beauty recently earned Shennongjia the privilege of hosting the first China Cultural and Natural Heritage Day and a world natural heritage conference on June 10.
The event was jointly hosted by the Ministry of Housing and Urban-Rural Construction and the Hubei government.
Meanwhile, the State Council has penciled in every second Tuesday of June as heritage day from this year to raise public awareness about natural landscapes, history and culture protection.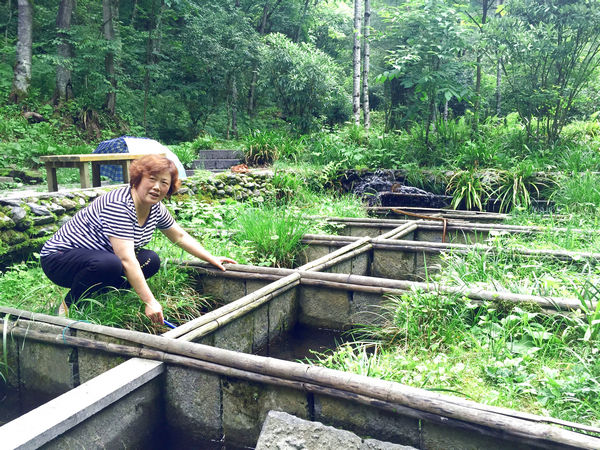 Representatives from UNESCO and China's World Heritage sites were present at the meeting to discuss sustainable development in the field of world heritage.
Separately, the Shennongjia Declaration was unveiled at the event.
It calls for scientific protection of world heritage as well as increased social awareness.
Officials from Shennongjia, Huangshan Mountain in Anhui province, Taishan Mountain in Shandong province, and Wulong in Chongqing all shared their experiences.
Speaking about Shennongjia, Wang Wenhua, the deputy director of the Shennongjia national park, says the region first saw development over the 1962-82 period when a large quantity of wood was needed for national development.
The local government then built roads that run more than 400 kilometers to the natural reserve.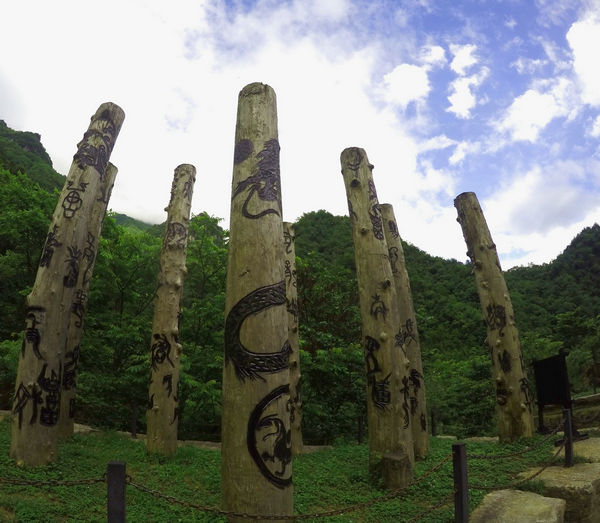 Then, mass lumbering began, and local forest coverage came down from 76.4 percent to 63.5 percent.
This severely disrupted the vegetation and the wildlife habitats there, says Wang.
As a result, the temperature in Shennongjia and even central China rose 2 degrees C and the water levels in local rivers rose 2 to 3 meters in general.
The Yangtze and Hanjiang rivers also saw loss of soil.
The repercussions were a rude shock for the Hubei government, which then approved the setting up of the Shennongjia natural reserve in 1982.
In March 2000, lumbering was stopped in Shennongjia and trees began to be planted to restore the land.
Ten years later, local forest coverage grew from 1,194 sq km to 2,618 sq km, and the number of golden snub-nosed monkeys increased from 500 in the mid-1980s to more than 1,300 now.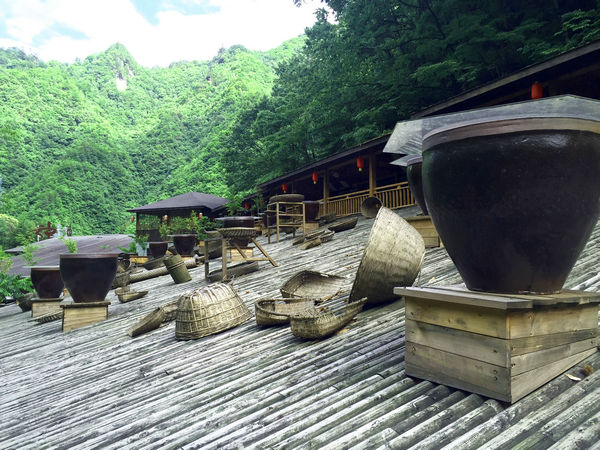 Golden snub-nosed monkeys can be recognized by their bright fur, graceful movements and gentle nature. They were once found throughout China but have retreated to high mountains because of changes in the environment.
They are now critically endangered because of habitat destruction and hunting, and the International Union for the Conservation of Nature has listed them as a rare species, while China has classified them as a first-grade State-protected animal.
"Their lungs are extremely sensitive and need fresh air," says a worker at the Shennongjia Golden Monkeys Protection and Research Center high in the mountains of the Shennongjia park.
Shennongjia's environment and climate makes it an important habitat for the monkey.
Meanwhile, in a pond near a small wood cabin in Shennongjia's Guanmenshan scenic spot, there are various kinds of wild giant salamander (Andrias daridianus "Blanchard").
Salamanders have polychromatic backs, and their forelegs resemble human hands while their hind legs look like human feet.
They make sounds like babies crying and hence they are called baby fish.
A giant salamander in a pond near the wooden cabin is 130 years old, and another one has a rare golden skin.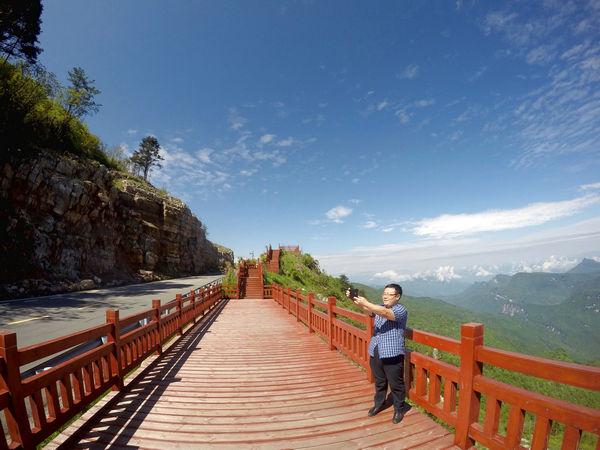 Precious fish have been carefully raised by Fu Yinian.
Fu, 53, has been in the business of raising the fish for more than 20 years.
To protect the fish, Fu and other workers get wild fry from a village that is four hours away during the breeding season, usually in September.
There's also a method for feeding.
Salamanders are carnivores and need fresh food, which has to be carefully prepared.
Fu says she has to feed them twice a week in summer and once weekly when as it gets colder.
"We also need to keep them under observation. Sometimes, some of them get sick, so intervention is needed."
Various kinds of fish are kept in the many open-air ponds near the wood cabin, making the site not only a haven for fish but also a tourist attraction.
"We get lots of visitors," says Fu.
In additional to the monkeys and the fish, pandas have also been introduced to Shennongjia.
Shennongjia used to be home to pandas as proved by panda fossils found by scientists there in 1996, says Zhou Chunhui, a guide at a facility that houses two pandas brought from Chengdu, in Sichuan province, in October.
"They've adapted well to life here," says Zhou.
Typically, pandas need one to three months to settle in a foreign environment, but it takes them only a week in Shennongjia, thanks to the quality bamboo, water and air, she says.
The facility has also become quite popular with visitors.
Panda breeding might be taken up here in the future, says Zhou.
In a related development, its environmental protection efforts won Shennongjia the tag of a UNESCO World Heritage site in July, taking the total number of world heritage sites in China to 50.
At its June meeting, UNESCO officially awarded Shennongjia the World Heritage Site plate.
"The award is not only an honor but also a responsibility," says Li.
On the one hand the award makes Shennongjia more appealing to travelers, says Li, adding that last year the number of visitors increased by more than 20 percent.
But on the other hand it means that local authorities have to boost efforts to protect the environment
"We will use a scientific approach to keep visitor numbers at a reasonable level," says Li.
Separately, skiing facilities have been built to increase visitor numbers in the winter.
"The idea is to spread visitor numbers evenly across the whole year," says Li.
As for additional infrastructure, high-speed rail and a highway system are on the drawing board. Soon it might take less five hours to get to the region from Beijing, says Li.
Also, health conferences, mountain and forest marathons, rock climbing and cycling events will be held in the area in the near future to give more people a chance to sample Shennongjia's air, natural attractions and traditional Chinese medicines, says Li.
Contact the writer at yangfeiyue@chinadaily.com.cn