Designing futures
Updated: 2019-11-22 07:44
By Chitralekha Basu(HK Edition)
| | | | | | | | | |
| --- | --- | --- | --- | --- | --- | --- | --- | --- |
|   | | Print | | Mail | | Large Medium  Small | 分享按钮 | 0 |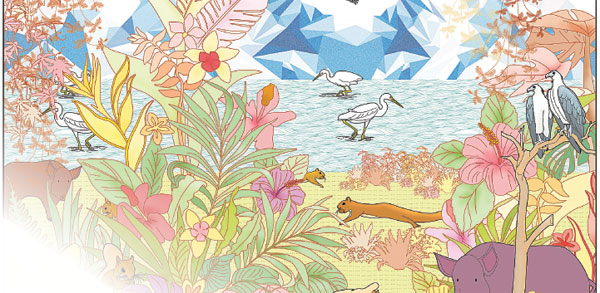 Jennifer Yip's advocacy project imagines Lantau Island as a pastoral idyll where wild animals roam freely in their natural habitat.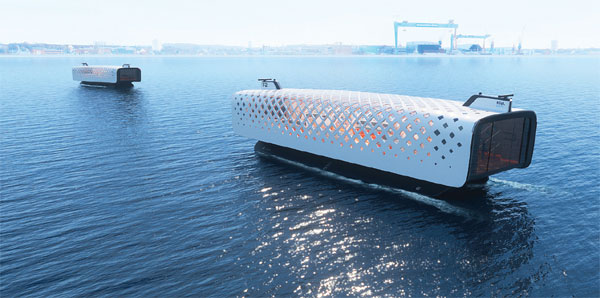 Mobile bridge "CAPTin_Kiel" designed by the Muthesius University of Fine Arts and Design team.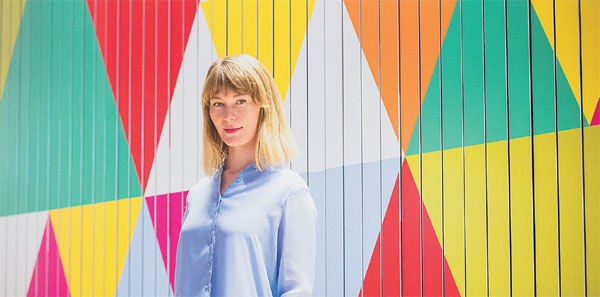 Global Grad Show 2019 curator Eleanor Watson feels humor built into a design can draw attention to issues.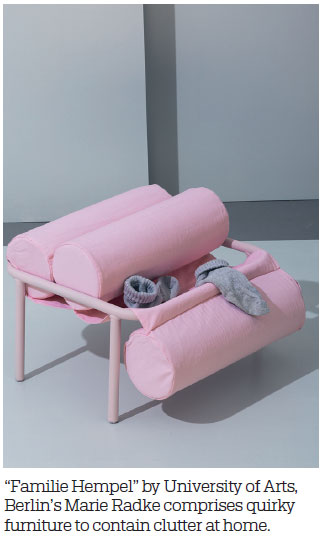 Designs from Hong Kong and the Chinese mainland shone through at Global Grad Show in Dubai last week. Chitralekha Basu reports.
Last week, even as some of Hong Kong's university campuses had turned into scenes of pitched battles between radical protesters and the city's police forces, and the toxicity in the atmosphere had obliterated the space for debate, nearly 6,000 kilometers away in Dubai a graduate design project from the University of Hong Kong (HKU) was drawing attention. "Hong Kong Tomorrow Vision" by HKU's Jennifer Yip is a shining example of how criticism of government policies can be aesthetically pleasing and satire can be a work of art - a possibility that seems to have eluded many in the city at this time of widespread cynicism and intolerance.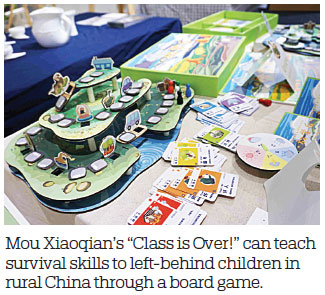 Yip's project is among the 150 selected from over 1,200 submissions made by design school graduates from around the world to Global Grad Show (GGS) 2019, hosted under the umbrella of Dubai Design Week (DDW). It is a campaign against Hong Kong government's proposal to develop an artificial island on reclaimed land off the eastern coast of Lantau Island - panned widely by environmentalists for the irreversible damage it is likely to cause to the natural habitat in the area. Yip's elegantly designed advocacy-inspired merchandize - mock newspaper, pamphlets, postcards and tote bags - presented a vision of the future in which Lantau is imagined as a pastoral idyll where wild animals roam freely and Kowloon is a futuristic beehive of residential units in a way the Dutch master of fantastical imagery M.C. Escher might have visualized it.
The project is a sustainability campaign that stands out from the crowd for its intricate artwork, humor and understated sophistication, but could it also make a real difference and help alter flawed public policy?
"It's not the point of the proposal to offer practical solutions to a complex problem," says Lee Ho-yin, director of the architectural conservation programs at HKU's Faculty of Architecture. "Rather, it is an intelligent critique of the lack of clarity in the environmental, social, and socio-economic aspects of the Lantau Tomorrow Vision project (launched as part of Hong Kong Chief Executive Carrie Lam's 2018 policy address)."
Lee welcomes more projects like Yip's that might be capable of "stimulating multi-dimensional critical thinking beyond the engineering and financial practicalities that seem to have constrained public debates and discussions" in Hong Kong in recent times. He hopes the presence of Yip's "Hong Kong Tomorrow Vision" project at a highly-respected "prestigious intellectual platform" such as DDW - which attracted over 90,000 visitors this year - might catch the eye of the policy-makers in Hong Kong.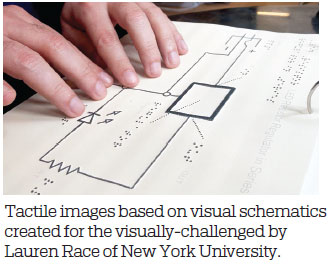 "If taken seriously by governments and officially embraced as part of a consultation process, this could become the starting point for winning the hearts and minds of a society, rallying young citizens to become collectively and constructively involved in seeking solutions to complex problems," he adds.
From the Chinese heartland
Examples of graduate projects developed in tandem with government initiatives were not hard to come by at GGS 2019. Chen Jingyue - who is from Chongqing in southwestern China - and her teammates from Muthesius University of Fine Arts and Design in Kiel, Germany, have developed "CAPTin_Kiel" - two models of autonomous water transportation including an illuminated mobile bridge with trellised walls linking different locations on either side of the Kieler Frde
"It's eco-friendly and a special symbol of the city that people can try for a fun ride," says Chen. "The Kiel government wanted a design-driven project, so we tried to come up with an innovative design that is fresh and unique in the world," she says, encouraging exhibition visitors to try a VR experience of the ride.
Mou Xiaoqian says her supervisor at Hunan University has approached the local government, looking for support to help market "Class is Over!" - her graduate project selected for a showing at GGS. Mou designed a board game for a particularly vulnerable group of Chinese children whose parents leave them behind in the countryside to go work in the cities. According to 2017 figures, there are 15.5 million left-behind children in rural China, many of whom grow up under inadequate supervision. Mou's project aims to equip these kids - exposed to attacks by wild animals, inclement weather conditions and criminals - with practical skills to deal with natural and other crisis situations.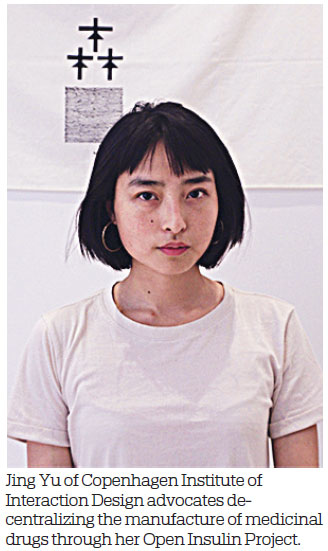 To collect field notes, Mou spent a few weeks living in Baishuidong, Shaoyang City, in close proximity to left-behind children in the six to nine-year age group - her target audience. Her board game is designed after the terraced rice fields that are common in southern China.
"It works like any other board game. You turn the wheel and pick a card with questions such as, 'What would you do if you saw a snake?' and a multiple choice of answers," says Mou. "It's a good way to remember the correct answer and apply it in real-life situations if need be. The same piece of information acquired through reading a book could be boring but learning it through playing a game is more exciting."
Health for all
Several projects advocating democratization of medical facilities made it to GGS 2019. "Introspect", an AI-driven guided mobile app presented by Ling Yifeng, Natalia Gulbransen-Diaz and Rachel Montgomery of the University of Sydney, was designed to offer support to care-givers whose suffering from compassion fatigue often goes unnoticed and unacknowledged.
"A nurse can engage with the mobile app independently and privately at any time of the day. The app asks her how her day has been and helps get the burden off her chest," explains Gulbransen-Diaz. The system records the response, makes certain changes to it and plays it back to the speaker, providing a perspective and a space to reflect on her situation.
"Our goal definitely is to develop the AI to a point that it can understand the content of what people are saying and respond more appropriately and encourage a feeling of positive well-being more effectively," Gulbransen-Diaz adds.
Jing Yu of Copenhagen Institute of Interaction Design partcipated in GGS 2019 with a project that advocates de-centralizing the manufacture of medicinal drugs. The rationale behind her make-your-own-insulin kit, says Yu, is that it costs considerably less than the price of industrially manufactured insulin.
Yu had volunteered at Counter Culture Labs in Oakland, California, a company that is campaigning to expand insulin production beyond the factories run by three heavyweight medicine companies in the United States. Her display was a scaled-down model of the apparatus used by Open Insulin Project - a team of Bay Area biohackers who are trying to arrive at the formula for making affordable insulin through reverse engineering.
"There are no regulations against making your own medicine and consuming it, but trying to sell these are punishable by the FDA (US Food and Drug Administration)," says Yu. "Yes, it's against the rules but the rules are killing people. The expenses and time required to bypass the regulations is the reason why there is no alternative to paying $30,000 to $70,000 a year."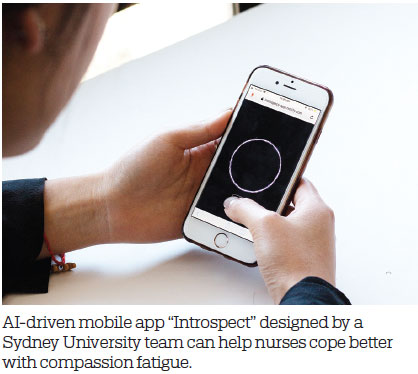 Her advocacy mantra is: "Figure out the recipe, give access to anyone who can use it, distribute it open source."
Making anew
Yu's contention ties in with the ideas of open-design movement and maker culture - i.e. working in un-regulated, non-industrial set-ups using publicly-shared design information and tweaking pre-existing models to come up with potentially imperfect but unique things.
While GGS 2019 was chock-a-block with designs powered by the most advanced next-generation technologies, there was also a marked presence of designs that were about looking back and making do with old, familiar tools.
One of these is a delightful contraption called "Soldi" - a soldering machine turned into a piece of stationery in which the heating station, soldering pen and work plate mimic the form of a pencil holder, pen and paper. Designed by Kyung-Ryong Lee and Ha-Yeon Choi of the Ulsan National Institute of Science and Technology in Korea, it pays homage to traditional industrial equipment. "Designing Tactile Schematics" by Lauren Race of New York University creates raised, tactile images based on visual schematics used to represent the relationship between the components of an electronic device for the benefit of the visually impaired.
Such designs could be seen as a "resistance to electronic products which look very sleek and at the same time are deliberately designed so that there's no obvious way of understanding the contents," says GGS 2019 curator Eleanor Watson.
"People are becoming weary of that. (They feel) this sleekness is hiding something and better for things to be flawed for them to take control and ownership," she adds.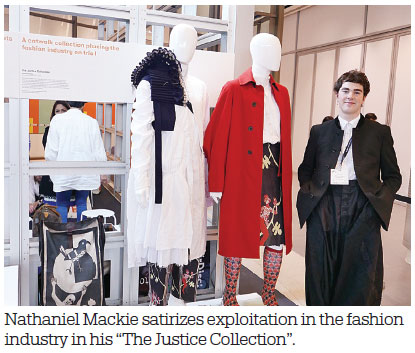 Nathaniel Mackie of Ravensbourne University London, a fashion design graduate, celebrates such flaws by letting the seams show, quite literally, on the garments he put on display. For instance, he took a piece of warm fabric used for lining the insides of a coat and sewed it like a Jacobean ruff around a shirt collar - drawing attention to the exploitation perpetrated by the fashion industry on its work force and at the same time making the point with a light touch.
"I think humor is important," says Watson. "You want to be able to enjoy the objects that surround you. Humor is also an important way of making people engage with questions."
To illustrate her point, she mentions "Familie Hempel", by Marie Radke, University of Arts, Berlin - a four-piece furniture installation that celebrates mess in the house.
"Everybody has a chair at home where you put your clothes if you're not putting them back in the wardrobe," she says. "So why don't we acknowledge this and stop pretending that we have this perfect Airbnb lifestyle where everything is completely clear and tidied away?"
To read a Q&A with Global Grad Show curator Eleanor Watson, please visit www.chinadailyhk.com/articles/127/31/31/1574306364944.html?newsId=113232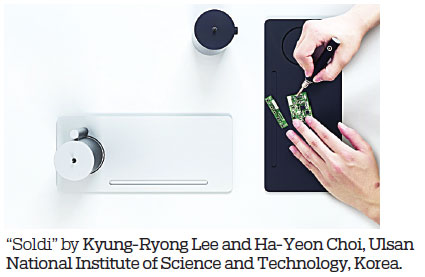 (HK Edition 11/22/2019 page10)